The Community Church of Boston is a free community united for the study and practice of universal religion, seeking to apply ethical ideals to individual life and the democratic and cooperative principle to all forms of social and economic life. We invite you to read on to discover more about us, join us one Sunday for a thought-provoking and joyful time, or contact the church to find out more about our community: info@communitychurchofboston.org
WHAT'S HAPPENING AT CCB:
Abilities Dance Boston in Residence: Abilities Dance Boston is a dance company for dancers with and without disabilities. Their overall mission is to disrupt antiquated ablest beliefs and disseminate the value of inclusion through dance. They are currently in residence at the Community Church of Boston. Their performing company of adult professional dancers with and without disabilities perform across the Boston area and beyond.
ONLINE Service:
Sunday, March 29 at 11:00 am
"Sacco and Vanzetti, Our Patron Saints & Martyr Heroes:
The Story of CCB's First Cause for Justice, 100-Years Ago!"

with David Rothauser, Robert D'Attilio,
Dean Stevens, Judy Walcott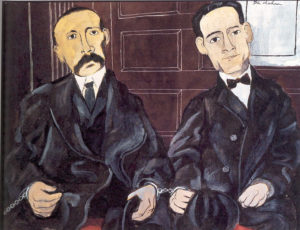 Two Italian anarchists, one a fish peddler, the other a shoemaker, figure large in the history of this, our church. What happened to them 100 years ago, their arrest, trial and conviction, became CCB's first struggle for justice. We look back at the case with two long time students and authorities on Sacco/Vanzetti, Robert D'Attilio and David Rothauser, and reflect from CCB's archival records on the powerful effect this arrest, conviction and execution had on our first hundred years.
music by Tem Blessed & Nadia of Blest Energy
Painting: The Passion of Sacco and Vanzetti,1931-32 by Ben Shahn
Call or log on to Zoom:
Topic: Community Church of Boston
Time: Mar 29, 2020 11:00 AM Eastern Time (US and Canada)
Join Zoom Meeting on Your Computer
https://us04web.zoom.us/j/408310733
Put in the meeting ID number
Meeting ID: 408 310 733
Join Zoom Meeting on Your Phone
One tap mobile
+19292056099,,408310733# US (New York)
+13126266799,,408310733# US (Chicago)
or
Dial by your location
+1 929 205 6099 US
Put in the meeting ID number
Meeting ID: 408 310 733
If you don't see a number in your time zone
Find your local number online here: https://us04web.zoom.us/u/fcBbneteM6
---
UPDATE:
Covid-19 Announcement
Dear CCB Community,
In response to concerns around COVID-19, and in an effort to ensure the health and safety of our staff, members, and friends, we are writing to let you know that the Community Church of Boston will close to the public beginning March 17, 2020, and remain closed for a minimum of 14 days.
All services, events, and public programs scheduled through April 5 will be postponed. Ticket holders for the upcoming One Hundredth Anniversary Concert will be refunded. Events to be held in the Lothrop Auditorium will be rescheduled or refunds will be issued. Arrangements can be made by sending an email to: commchurch@gmail.com.
We will continue to share updates via our website, social media, and email as we monitor the situation and we will hold virtual meetings on Sunday mornings live online and via conference call.
The health and safety of our CCB community is our top priority. We encourage everyone to reference and adhere to guidelines provided by the CDC and Massachusetts Department of Public Health.
We look forward to sharing more information as it becomes available, and we hope to see you at Community Church again very soon.
It's the hardest thing for a church, whose main reason for being is to bring people together, to say, "Stay Away". This too shall pass.
Sincerely,
The CCB Team
---
---
Discourse by CCB MEMBERS & FRIENDS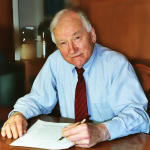 Articles by Rev. William E. Alberts, PH.D. 78′-91′ CCB
Finally a Christian Call for Trump's Removal 1/17/20
Whistleblowing Religion 11/20
Myopic Morality: The Rehabilitation of George Bush 10/21
Beware of the Gun-Lover-in-Chief 8/23
America's Respectable War Criminals 6/21
Authoritarian Christians 6/5
The Militarization of Empathy 5/19
Open Tombs and Resurrecting Lives 4/29
The Invisible Protection of Whiteness 3/29
 —∴—
Quotes from Victor Wallis, Red-Green Revolution… by Victor Wallis
After the Mid-Term Elections by Mark Solomon
Global Inequalities, Local Remedies  by Rev. Dr. Norm Faramelli
What Would Gandhi Do? by David Lewit
Remembering Hiroshima with Consideration for its Current and Future Implications  by Virginia Pratt
A Eulogy for Hank Faunce by Edward Beuchert
Agelessness, Ageism, And Aging by Mary Lynn Cramer

The Limits of Liberal Rhetoric: Profits vs. Jobs by Mary Lynn Cramer

It's Time to Recall the Sub-prime Loans by Virginia Pratt
---
READ and write reviews about the Community Church of Boston on YELP
BOSTON AREA RESOURCES
For listings of regional peace and justice events, see the Act-MA list, the AFSC Weekly Calendar, Boston Indymedia, United for Justice and Peace, and Jobs with Justice's Workers Rights Calendar;  Centro Presente (Somerville), the Democracy Center (Cambridge), Encuentro 5 (Chinatown),  Lucy Parsons Center (Jamaica Plain) and Spontaneous Celebrations (Jamaica Plain) also publish a 'calendar of events' hosted at their respective community spaces.
The Community Church of Boston has also compiled a Homeless and Low Income Resource Guide 2020 for those in need.