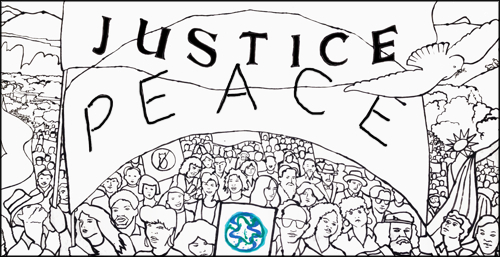 The Community Church of Boston is a free community united for the study and practice of universal religion, seeking to apply ethical ideals to individual life and the democratic and cooperative principle to all forms of social and economic life. We invite you to read on to discover more about us, join us one Sunday for a thought-provoking and joyful time, or contact the church to find out more about our community: info@communitychurchofboston.org
 It's not a talk, it's an experience;
we will share together
in poetry and song to remind us
of the incomparable gift of life
we've been given, a miracle truly,
known in joy and sadness,
these holidays and every day
made holy when we share our love
for each other.
Join Ralph Galen in this powerful moment of community as we grow      into a new winter and a new year. Originally from New York, Ralph is   an Affiliate Minister at the UU Church of Wakefield, MA, and Coordinator of the Transformative Justice Project. Ralph is active with UU's for Justice in the Middle East, Mass. Trust Act Coalition, UUMassAction, and UU's for a Just Economic Community. Ralph is also a prison volunteer facilitator, building restorative justice practices in Lawrence, and the father of two children from whom he's inherited most of what's good and talented about him.
THIS WEEK AT COMMUNITY CHURCH
Wednesday (12/17)
10:00 a.m. The Theater Offensive (Lothrop Auditorium)
5:00 p.m. BAGLY  (Lothrop Auditorium)
Thursday (12/18)
5:00 p.m. Boston Youth Organizing Project  (Lothrop Auditorium)
ANNOUNCEMENTS
The congregation of the Community Church of Boston strives to be a wise steward of both financial and natural resources. We are working to become more energy efficient, which will keep the congregation more comfortable, lower our energy bills and improve the energy efficiency of our building. Please consider making a donation to help us in our efforts: http://www.heetma.com/content/community-church-boston
READ and write reviews about the Community Church of Boston on YELP
WRITINGS BY CCB MEMBERS & FRIENDS
A Eulogy for Hank Faunce by Edward Beuchert
Agelessness, Ageism, And Aging by Mary Lynn Cramer
The Limits of Liberal Rhetoric: Profits vs. Jobs by Mary Lynn Cramer
It's Time to Recall the Sub-prime Loans by Virginia Pratt
BOSTON AREA RESOURCES
For listings of regional peace and justice events, see the Act-MA list, the AFSC Weekly Calendar, Boston Indymedia, United for Justice and Peace, Massachusetts Bay District of Unitarian-Univeralist Churches' Programs and Events, and Jobs with Justice's Workers Rights Calendar;  Centro Presente (Somerville), the Democracy Center (Cambridge), Encuentro 5 (Chinatown),  Lucy Parsons Center (Jamaica Plain) and Spontaneous Celebrations (Jamaica Plain) also publish a 'calendar of events' hosted at their respective community spaces.
The Community Church of Boston has also compiled a Boston/Cambridge Resource Guide for Homeless and Low-Income Individuals for those in need.
---