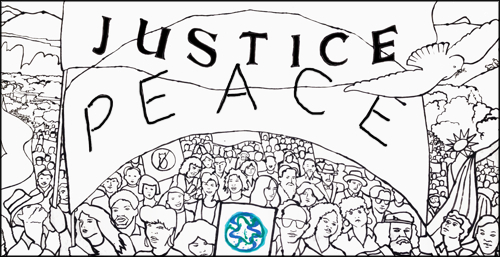 The Community Church of Boston is a free community united for the study and practice of universal religion, seeking to apply ethical ideals to individual life and the democratic and cooperative principle to all forms of social and economic life. We invite you to read on to discover more about us, join us one Sunday for a thought-provoking and joyful time, or contact the church to find out more about our community: info@communitychurchofboston.org
THIS WEEK AT COMMUNITY CHURCH
Every Wednesday: Boston Alliance of Gay Lesbian Bisexual Transgender Youth (BAGLY), in the Lothrop Auditorium at 5pm
---
SUNDAY, February 25 at 11:00 am:
Annual W. E. B. Dubois Lecture:
"Retrospective of Afro-Ethnographs" with
Dr. Reginald L. Jackson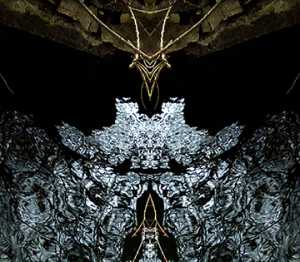 Photo: Orisha Domain Series/2017
 A visual retrospective of an artist-community worker's travels within the African diaspora, from 1968 – to present. Dr. Jackson is a Professor Emeritus of Communications at Simmons College. He has traveled throughout Africa and photographed various cultural traditions that can be found throughout the world.
More about Dr. Jacksons work can be found on his website
Music by Lizzie No
Brooklyn based musician Lizzie grew up singing in her church choir and played the concert harp. Later, she discovered Bob Dylan and started teaching herself his songs on the harp. But she says she wasn't exposed to much folk music in her youth — and she didn't really know if there was a place for her within the genre.
"There is a long tradition of black people playing folk music, but I wasn't really aware of it," No says. "It's not all that visible in popular culture, so it took me a while to find my way and see where I fit."
Read the rest of the  article on NPR
Join us on Sunday for what promises to be an incredible experience through photographs and music.
Join us for lunch after the program.
---
A recent article published in the New Yorker caught the attention of one of our members: "Break-In at Y-12: How a handful of pacifists and nuns exposed the vulnerability of America's nuclear-weapons sites." We'd like to share it with you below, just click on the image to read it.

---
The congregation of the Community Church of Boston strives to be a wise steward of both financial and natural resources. We are working together with HEET (Home Energy Efficiency Team) to become more energy efficient, which will keep the congregation more comfortable, lower our energy bills and improve the energy efficiency of our building.
---
READ and write reviews about the Community Church of Boston on YELP
WRITINGS BY CCB MEMBERS & FRIENDS
Remembering Hiroshima with Consideration for its Current and Future Implications  by Virginia Pratt
A Eulogy for Hank Faunce by Edward Beuchert
Agelessness, Ageism, And Aging by Mary Lynn Cramer
The Limits of Liberal Rhetoric: Profits vs. Jobs by Mary Lynn Cramer
It's Time to Recall the Sub-prime Loans by Virginia Pratt
BOSTON AREA RESOURCES
For listings of regional peace and justice events, see the Act-MA list, the AFSC Weekly Calendar, Boston Indymedia, United for Justice and Peace, Massachusetts Bay District of Unitarian-Univeralist Churches' Programs and Events, and Jobs with Justice's Workers Rights Calendar;  Centro Presente (Somerville), the Democracy Center (Cambridge), Encuentro 5 (Chinatown),  Lucy Parsons Center (Jamaica Plain) and Spontaneous Celebrations (Jamaica Plain) also publish a 'calendar of events' hosted at their respective community spaces.
The Community Church of Boston has also compiled a Homeless and Low Income Resource Guide 2017 for those in need.