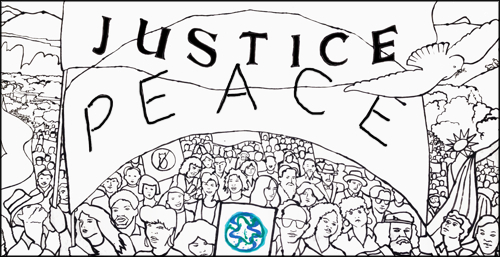 The Community Church of Boston is a free community united for the study and practice of universal religion, seeking to apply ethical ideals to individual life and the democratic and cooperative principle to all forms of social and economic life. We invite you to read on to discover more about us, join us one Sunday for a thought-provoking and joyful time, or contact the church to find out more about our community: info@communitychurchofboston.org
THIS WEEK AT COMMUNITY CHURCH
Every Wednesday: Boston Alliance of Gay Lesbian Bisexual Transgender Youth (BAGLY), in the Lothrop Auditorium at 5pm
---
Coming Sunday
January 22, 2016 at 11am:
Robert Honeysucker will Pay Tribute to Premier Contralto & 
Gospel Singer Ruth Hamilton (1922-2001)

Join virtuoso baritone, Robert Honeysucker, and CCB for this special program and concert as we celebrate the life and music of Ruth Hamilton. Richard Dyer, music critic for The Boston Globe in 1997 state that her voice was as "steady as a rock and as powerful as faith – it could move mountains but it can also gentle down to address the trusting child within each of us". From The Boston Globe, November 1, 2001 obituary.
Don't miss out, on what will be an amazing afternoon of music and conversation.
(This is a free concert. Seating is limited.)
Robert Honeysucker performed with Ruth on many occasions, he has enjoyed many performances with the Boston Symphony Orchestra, including an appearance as soloist in Beethoven's Symphony No. 9, in celebration of Seiji Ozawa's 25th season as Music Director. He was the baritone soloist in All Rise (Winton Marsalis), conducted by Kurt Masur at Symphony Hall, with a repeat performance at Tanglewood. Among his many appearances with the Boston Pops Orchestra, he has sung at the Fourth of July concerts on the Esplanade, conducted by John Williams, and Keith Lockhart.
Robert Honeysucker is a member of Videmus, as well as member and co-founder of the Jubilee Trio, which presents American art songs, including those of under-performed African American composers.

Music by Robert Honeysucker
A friendly lunch served after the program. All are welcome.
 Please Share on Facebook
---
A recent article published in the New Yorker caught the attention of one of our members: "Break-In at Y-12: How a handful of pacifists and nuns exposed the vulnerability of America's nuclear-weapons sites." We'd like to share it with you below, just click on the image to read it.

---
The congregation of the Community Church of Boston strives to be a wise steward of both financial and natural resources. We are working together with HEET (Home Energy Efficiency Team) to become more energy efficient, which will keep the congregation more comfortable, lower our energy bills and improve the energy efficiency of our building.
---
READ and write reviews about the Community Church of Boston on YELP
WRITINGS BY CCB MEMBERS & FRIENDS
Remembering Hiroshima with Consideration for its Current and Future Implications  by Virginia Pratt
A Eulogy for Hank Faunce by Edward Beuchert
Agelessness, Ageism, And Aging by Mary Lynn Cramer
The Limits of Liberal Rhetoric: Profits vs. Jobs by Mary Lynn Cramer
It's Time to Recall the Sub-prime Loans by Virginia Pratt
BOSTON AREA RESOURCES
For listings of regional peace and justice events, see the Act-MA list, the AFSC Weekly Calendar, Boston Indymedia, United for Justice and Peace, Massachusetts Bay District of Unitarian-Univeralist Churches' Programs and Events, and Jobs with Justice's Workers Rights Calendar;  Centro Presente (Somerville), the Democracy Center (Cambridge), Encuentro 5 (Chinatown),  Lucy Parsons Center (Jamaica Plain) and Spontaneous Celebrations (Jamaica Plain) also publish a 'calendar of events' hosted at their respective community spaces.
The Community Church of Boston has also compiled a Homeless and Low Income Resource Guide 2016 for those in need.