The Community Church of Boston is a free community united for the study and practice of universal religion, seeking to apply ethical ideals to individual life and the democratic and cooperative principle to all forms of social and economic life. We invite you to read on to discover more about us, join us one Sunday for a thought-provoking and joyful time, or contact the church to find out more about our community: info@communitychurchofboston.org
WHAT'S HAPPENING AT CCB:
Abilities Dance Boston in Residence:
Abilities Dance Boston dance company is for dancers with and without disabilities. Their overall mission is to disrupt antiquated ablest beliefs and disseminate the value of inclusion through dance. They are currently in residence at Community Church of Boston. Their performing company of adult professional dancers with and without disabilities perform across the Boston area and beyond.
---
Sunday, February 28th at 11 a.m.:
"W. E. B. Du Bois and the Presidents:
Lessons for the 21st Century"
with Margaret Kimberley
Introduction and Q&A by Rev. Irene Monroe
W. E. B. Du Bois often advocated on behalf of certain candidates and presidents as being more beneficial to black people. But he ended his life in exile and proclaimed that he would not vote. His transformation provides important lessons as a new president takes office in 2021.
• Margaret Kimberley is a co-founder and Editor and Senior Columnist for Black Agenda Report. She is the author of  "Prejudential: Black America and the Presidents" and a contributor to the anthologies, "Killing Trayvons: An Anthology of American Violence," "In Defense of Julian Assange," and "Capitalism on a Ventilator: the Impact of COVID-19 on China and the U.S." Her work as an activist includes leadership roles in the Black Alliance for Peace and the United National Antiwar Coalition.
Rev. Irene Monroe (she, her, hers) can be heard on the podcast and standing Boston Public Radio segment ALL REV'D UP on WGBH 89.7 FM. Monroe is the Boston voice for Detour's African American Heritage Trail and History UnErased. Also, Monroe's syndicated religion columns appear in Bay Windows, Cambridge Chronicle, Dig Boston, Curve, and in several cities across the country and in the U.K, and Canada.
Monroe describes her public ministry as following: "My life's work has been grounded in an intersectional anti-oppression activism and praxis. I try to inform the public of the role religion plays in discrimination against LGBTQ+ people. Because homophobia is both a hatred of the 'other' and it's usually acted upon 'in the name of religion,' I aim to highlight how religious intolerance and fundamentalism not only shatters the goal of American democracy, but also aids in perpetuating other forms of oppression, such as racism, sexism, classism, homo/transphobia, anti-Semitism, Islamophobia, to name a few."
Monroe is a founder and now member emeritus of several national LGBTQ+ black and religious organizations. As an activist Monroe has received numerous awards. Her papers are at the Schlesinger Library at Radcliffe College's Research Library on the History of Women in America.

music by Sharon Katz
(from The Peace Train)
Sharon Katz was born in Port Elizabeth, now known as Nelson Mandela Bay, South Africa. … After getting professional training and a Master's degree in Music Therapy in the USA, Sharon was ready to return home to South Africa and use her skills as a guitarist, singer, band leader, composer, producer, and music therapist.
---
 Remembering Robert D'Attilio!
March 7, 2021 at 4 p.m.
D'ATTILIO, Robert International scholar of the Sacco and Vanzetti case dies in Medford Lifelong resident of Medford, MA, Robert "Bob" D'Attilio, died November 19, 2020 at his home. He was 85 years of age. The son of Dominic and Josephine (Giuseppina Gianiorio), Italian immigrants from the town of Navelli in the Abruzzo region of Southern Italy, Bob attended Medford High School and was a graduate in Electrical Engineering at the Massachusetts Institute of Technology (1956). Devoted to the arts, he enjoyed listening to opera and jazz, and worked for many years as a stage manager at a local theatre company in Cambridge. An international scholar of the Sacco and Vanzetti case, Bob devoted his life to their memory, authoring many articles about the historical context of Italian American anarchism. He also narrated the short film, La Marcia del Dolore / The March of Sorrow: The Funeral of Sacco and Vanzetti. Bob spoke at numerous commemorative events over the years such as the rededication of the historical marker to Sacco and Vanzetti in the North End of Boston in 2007. Bob was also an active member in many local organizations, including the Community Church of Boston, the Dante Alighieri Society of Massachusetts, and the Sacco and Vanzetti Commemoration Society. He was preceded in death by his wife, Carole, and his brother Albert; he leaves behind a cousin, Paul D'Attilio. Bob was cremated at the Della Russo Funeral Parlor in MEDFORD. A virtual Memorial Service will be held on March 7, 2021. Please contact Dean Stevens, Acting Administrator and Musical Director at the Community Church of Boston, at commchurch@gmail.com or 617-266-6710.
To leave your condolences visit Legacy.
---
Join the Bob D'Attilio remembrance on
Sunday, March 7th at 4:00 p.m. on Zoom here:
Meeting ID: 879 8432 9064
Passcode: 000207
One tap mobile
+13017158592,,87984329064# US (Washington D.C)
+13126266799,,87984329064# US (Chicago)
Dial by your location
        +1 301 715 8592 US (Washington D.C)
        +1 312 626 6799 US (Chicago)
        +1 929 205 6099 US (New York)
        +1 253 215 8782 US (Tacoma)
        +1 346 248 7799 US (Houston)
        +1 669 900 6833 US (San Jose)
Find your local number:
---

Covid-19 Announcement
Dear CCB Community,
In response to concerns around COVID-19, and in an effort to ensure the health and safety of our staff, members, and friends, we are writing to let you know that the Community Church of Boston will close to the public tentatively until further notice.
All services, events, and public programs scheduled in the Lothrop Auditorium have been postponed until further notice. Contact CCB at commchurch@gmail.com for more information.
We will continue to share updates via our website, social media, and email as we monitor the situation and we will hold virtual meetings on Sunday mornings live on Zoom via computer, and by phoning in as well as live on our Youtube Channel.
The health and safety of our CCB community is our top priority. We encourage everyone to reference and adhere to guidelines provided by the CDC and Massachusetts Department of Public Health.
We look forward to sharing more information as it becomes available, and we hope to see you at Community Church again very soon.
It's the hardest thing for a church, whose main reason for being is to bring people together, to say, "Stay Away". This too shall pass.
Sincerely,
The CCB Team
---
---
Discourse by CCB MEMBERS & FRIENDS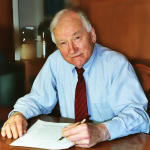 Articles by Rev. William E. Alberts, PH.D. 78′-91′ CCB
The Messiah Awaits Our Coming…to the Realization That no Messiah is Coming to Save Us 1/4/21
by Amy Eva Alberts Warren/Rev. William Alberts
Photo: Nathaniel St. Clair
Democracy is Colorful, Not Colorblind  10/30/20
Christianity: Empathy Versus Evangelism   9/7/20
Why are Certain Christians Democratic and others Authoritarian? 7/3/20
by Amy Eva Alberts Warren/Rev. William Alberts
Trump's Desperate, Despicable, Diversions 6/18/20
Finally a Christian Call for Trump's Removal 1/17/20
Whistleblowing Religion 11/20/19
Myopic Morality: The Rehabilitation of George Bush 10/21
Beware of the Gun-Lover-in-Chief 8/23/19
America's Respectable War Criminals 6/21/19
Authoritarian Christians 6/5/19
The Militarization of Empathy 5/9/19
Open Tombs and Resurrecting Lives 4/29/19
The Invisible Protection of Whiteness 3/29/19
 —∴—
Quotes from Victor Wallis, Red-Green Revolution… by Victor Wallis
After the Mid-Term Elections by Mark Solomon
Global Inequalities, Local Remedies  by Rev. Dr. Norm Faramelli
What Would Gandhi Do? by David Lewit
Remembering Hiroshima with Consideration for its Current and Future Implications  by Virginia Pratt
A Eulogy for Hank Faunce by Edward Beuchert
Agelessness, Ageism, And Aging by Mary Lynn Cramer

The Limits of Liberal Rhetoric: Profits vs. Jobs by Mary Lynn Cramer

It's Time to Recall the Sub-prime Loans by Virginia Pratt
---
READ and write reviews about the Community Church of Boston on YELP
BOSTON AREA RESOURCES
For listings of regional peace and justice events, see the Act-MA list, the AFSC Weekly Calendar, Boston Indymedia, United for Justice and Peace, and Jobs with Justice's Workers Rights Calendar;  Centro Presente (Somerville), the Democracy Center (Cambridge), Encuentro 5 (Boston),  Lucy Parsons Center (Jamaica Plain) and Spontaneous Celebrations (Jamaica Plain) also publish a 'calendar of events' hosted at their respective community spaces.
The Community Church of Boston has also compiled a Homeless and Low Income Resource Guide 2020 for those in need.
Resources for