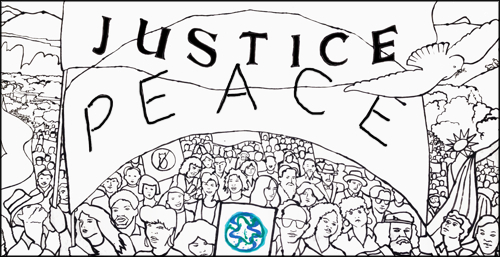 The Community Church of Boston is a free community united for the study and practice of universal religion, seeking to apply ethical ideals to individual life and the democratic and cooperative principle to all forms of social and economic life. We invite you to read on to discover more about us, join us one Sunday for a thought-provoking and joyful time, or contact the church to find out more about our community: info@communitychurchofboston.org
THIS WEEK AT COMMUNITY CHURCH
Every Wednesday: Boston Alliance of Gay Lesbian Bisexual Transgender Youth (BAGLY), has moved to a new location. You will find BAGLY at 28 Court Square, Boston, MA near Government Center. 
---
 

SUNDAY, November 18 

at 2 pm:
(Service starts at 2:00 PM – No 11:00 AM Service)
"The Boston Abolitionists"
a play performed by the Poets' Theatre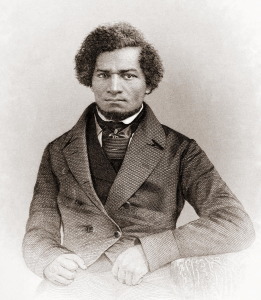 2:00 p.m. Service (No 11 a.m. service): An ensemble of skilled actors from the Poets' Theatre give voice to the wide range of anti-slavery attitudes in Massachusetts during the decades leading up to the Civil War. Black and white, female and male, well-known and obscure, these important writers and orators, including Lydia Maria Child, Paul Cuffee, Frederick Douglass, and Angelina Grimké Weld, among others, transformed fringe ideas—rejected by many in Boston as dangerous and "fanatical"—into a mainstream movement for emancipation.  • Performers: David Gullette is (Playwright) Professor Emeritus of English at Simmons College and Literary Director of the Poets' Theatre; Dayenne C. Byron Walters is a dancer/choreographer and vocalist; Vincent Ernest Siders is an actor, director, producer, and educator; and Amanda Gann is an actor and playwright.
For more information about the Poets' Theatre go to their website.
Watch an interview with members of the Poets' Theatre 
---
A recent article published in the New Yorker caught the attention of one of our members: "Break-In at Y-12: How a handful of pacifists and nuns exposed the vulnerability of America's nuclear-weapons sites." We'd like to share it with you below, just click on the image to read it.

---
The congregation of the Community Church of Boston strives to be a wise steward of both financial and natural resources. We are working together with HEET (Home Energy Efficiency Team) to become more energy efficient, which will keep the congregation more comfortable, lower our energy bills and improve the energy efficiency of our building.
---
WRITINGS BY CCB MEMBERS & FRIENDS
Global Inequalities, Local Remedies  by Rev. Dr. Norm Faramelli
What Would Gandhi Do? by David Lewit
Remembering Hiroshima with Consideration for its Current and Future Implications  by Virginia Pratt
A Eulogy for Hank Faunce by Edward Beuchert
Agelessness, Ageism, And Aging by Mary Lynn Cramer

The Limits of Liberal Rhetoric: Profits vs. Jobs by Mary Lynn Cramer

It's Time to Recall the Sub-prime Loans by Virginia Pratt
---
READ and write reviews about the Community Church of Boston on YELP
BOSTON AREA RESOURCES
For listings of regional peace and justice events, see the Act-MA list, the AFSC Weekly Calendar, Boston Indymedia, United for Justice and Peace, Massachusetts Bay District of Unitarian-Univeralist Churches' Programs and Events, and Jobs with Justice's Workers Rights Calendar;  Centro Presente (Somerville), the Democracy Center (Cambridge), Encuentro 5 (Chinatown),  Lucy Parsons Center (Jamaica Plain) and Spontaneous Celebrations (Jamaica Plain) also publish a 'calendar of events' hosted at their respective community spaces.
The Community Church of Boston has also compiled a Homeless and Low Income Resource Guide 2018 for those in need.