Preview in new tab(opens in a new tab)
 Sunday Services
From September through June, we have Sunday services for individuals seeking to grow their involvement in a welcoming and family-friendly community fully rooted in justice work. Our 11:00 am Speakers Forum is a time to hear from inspiring and thought-provoking speakers around social justice topics. Music adds a wonderful dimension to the service, and the musicians vary from week to week. We leave time for dialogue with our speaker before gathering at 12:45 pm for lunch.
Membership Sunday
On the first Sunday of each month, we celebrate individuals who wish to become members of Community Church of Boston. We take time during the 11:00 am service when individuals can, as they desire, come forward and sign our Membership Book – a brief yet purposeful ritual symbolizing a commitment not only from the individual to the congregation, but also from the congregation to the individual.
UPCOMING 2020 SERVICES & EVENTS:
---
Sunday, February 28th at 11 a.m.: 
"W. E. B. Du Bois and the Presidents:
Lessons for the 21st Century"
with Margaret Kimberley
Introduction and Q&A by Rev. Irene Monroe
W. E. B. Du Bois often advocated on behalf of certain candidates and presidents as being more beneficial to black people. But he ended his life in exile and proclaimed that he would not vote. His transformation provides important lessons as a new president takes office in 2021.
• Margaret Kimberley is a co-founder and Editor and Senior Columnist for Black Agenda Report. She is the author of  "Prejudential: Black America and the Presidents" and a contributor to the anthologies, "Killing Trayvons: An Anthology of American Violence," "In Defense of Julian Assange," and "Capitalism on a Ventilator: the Impact of COVID-19 on China and the U.S." Her work as an activist includes leadership roles in the Black Alliance for Peace and the United National Antiwar Coalition.
Rev. Irene Monroe (she, her, hers) can be heard on the podcast and standing Boston Public Radio segment ALL REV'D UP on WGBH 89.7 FM. Monroe is the Boston voice for Detour's African American Heritage Trail and History UnErased. Also, Monroe's syndicated religion columns appear in Bay Windows, Cambridge Chronicle, Dig Boston, Curve, and in several cities across the country and in the U.K, and Canada.
Monroe describes her public ministry as following: "My life's work has been grounded in an intersectional anti-oppression activism and praxis. I try to inform the public of the role religion plays in discrimination against LGBTQ+ people. Because homophobia is both a hatred of the 'other' and it's usually acted upon 'in the name of religion,' I aim to highlight how religious intolerance and fundamentalism not only shatters the goal of American democracy, but also aids in perpetuating other forms of oppression, such as racism, sexism, classism, homo/transphobia, anti-Semitism, Islamophobia, to name a few."
Monroe is a founder and now member emeritus of several national LGBTQ+ black and religious organizations. As an activist Monroe has received numerous awards. Her papers are at the Schlesinger Library at Radcliffe College's Research Library on the History of Women in America.

music by Sharon Katz
(from The Peace Train)
Sharon Katz was born in Port Elizabeth, now known as Nelson Mandela Bay, South Africa. … After getting professional training and a Master's degree in Music Therapy in the USA, Sharon was ready to return home to South Africa and use her skills as a guitarist, singer, band leader, composer, producer, and music therapist.

---
Sunday, March 7th at 11 a.m.: 
"Creativity is Ageless"
with Susan Perlstein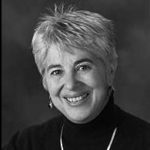 • Susan Perlstein has spent decades promoting "creative aging," which encourages people to find meaning and purpose in their lives through art during the course of their entire lives. She is the founder and executive director of the National Center for Creative Aging and Elders Share The Arts. She is also an educator, social worker, administrator and an artist who has written extensively on creativity and late-life learning. She talked to Growing Bolder about her programs, which have educated thousands of artists, educators and health care and social service professionals.
music by Karen Klein (poet & dancer!)
Karen restarted her dance career at age 64 (in 2001) when she was introduced to Joan Green's class for people over 55 years old at The Dance Complex.  Karen now performs with three dance companies: teXtmoVes, Prometheus Dance Elders Ensemble, and Across the Ages Dance.

---
---
---
Sunday, April 12 at 11:00 am
"What You Always Wanted to Know About
Russia but Were Afraid to Ask"
with Ray McGovern
°°°
Sunday, April 19 at 11:00 am
"The Two Worst Ways To Make Policy: 
Constitutional Originalism and Biblical Literalism"
with Barry Lynn 
music by Catie Curtis
°°°
 Sunday, April 26 at 11:00 am
"What is climate change and how can we stop it?"
with Dr. Richard A. Rosen
music by Paul Kaplan
°°°
 Sunday, May 3 at 11:00 am
"The Red & Green of May Day"
with Judith Woodruff 
music by Mat Callahan and Yvonne Moore
(from Switzerland)
°°°
Sunday, May 10 at 11:00 am
"Lavender, Frankincense and Myrrh:
The Healing Capacity of Mothers"
with Adrienne Berry-Burton with
music by Joyce Andersen
°°°
Sunday, May 17 at 11:00 am
"Witness for Peace NE Organizer Lee Schlenker:
Popular Struggles in Latin America Today"
with Lee Schlenker with music by Dean Stevens
°°°
Sunday, May 24 at 11:00 am
"Green Burial: The Environmentally Friendly Option"
with Judith Lorei
music by David Dodson
°°°
Sunday, May 31 at 11:00 am
"Treasures from CCB's Archives"
with Dean Stevens
°°°
Sunday, June 7 at 11:00 am
"In Concert with Eliza Gilkyson"
°°°
Sunday, July 19 at 11:00 am
"The New Age of Anxiety"
with Dr. Matthew Dumont
Music by Hip Hop Artist Asliani
°°°
Wednesday, July 22 at 7:00 pm
"Preparing for the Pandemic in Honduras"
with Sendy Suazo, Omar Suazo, and Alba Bodden
°°°
Sunday, July 26 at 11:00 am
"An American Baptist in Cuba"
with Rev. Allan McClendon
°°°
Sunday, August 16 at 11:00 am
"A People's Guide to Greater Boston" 
with Eleni Macrakis, Suren Moodliar
and Joseph Nevins
°°°
Saturday, August 22 at 7:00 pm
Finally Placing Sacco and Vanzetti in the
Public Memory of Boston
Music by Jake Carman and The Infernal Machine
°°°
Sunday, August 23 at 11:00 am
"The Genius of CCB: It's Non-Sectarianism"
with Rev. William Alberts
Music by Joan Faber and Jeff brewer 
°°°
Sunday, September 27 at 11:00 am
A CCB 100th Anniversary Virtual Event:
Fulani Haynes Jazz Collaborative Concert
°°°
Sunday, October 4th at 11 am
"Boston Suffrage and Activism in 1919"
with Pam Swing
Music by Cosy Sheridan
°°°
Sunday, October 11th at 11 am
"There is nothing left to colonize but ourselves."
with Hartman Deetz
Music by Andre Strongbearheart
°°°
Sunday, October 18th at 11 am
"America's Role in the World: The Next Four Years"
with Stephen Kinzer
Music by Roy Zimmerman
°°°
Sunday, October 25th: 
"Key issues for MA prison reform work"
with Atty. Elizabeth Matos
Music by Dean Stevens
°°°
Sunday, November 1st:
"How to Get the Neofascist Out Without Surrendering to the
Parties of War & Wall Street" 
with Jill Stein
Music by Magpie
°°°
Sunday, November 8th: 
"A Transforming Moment: What Next?"
with Mark Solomon
Music by Alastair Moock
°°°
Sunday, November 15th: 
"You Can't Keep It Unless You Give It Away"
with Arnie King
music by Reggie Harris
°°°
Sunday, November 22nd: 
"The role of independent media –
why we need it now more than ever"
with Norman Stockwell
music by David Rovics
°°°
Sunday, November 29th:
"Rebuilding Public Health from the Bottom Up as Pandemics Surge"
with Dr. Howard Ehrman
music by Emma's Revolution
°°°
Sunday, December 6th:
"Where is the Hope?"
with Rev. June R. Cooper
music by Beatrice Greene
°°°
Sunday, December 13th:
Sacco & Vanzetti Award:
"From Here to Doomsday: Endless Wars and Insane
Nuclear Policy Since the Pentagon Papers."
with Daniel Ellsberg
music by Tim Ray, piano and Dan Greenspan, bass
°°°
Sunday, December 20th at 11 a.m.: 
"The Culture of Despair"
with Chris Hedges
music by Dean Stevens and Rob Flax
°°°
Tuesday, December 22nd at 7 p.m.:  
"Push Away the Darkness, Sing in the Light!"
featuring Dean Stevens, Bennett & Lorraine Hammond,
and invited guests!
°°°
Wednesday, January 13th at 7 p.m.:
"Access and Disability Justice"
with Maria F. Cabrera & Charles G. Baldwin
Introduction by Ed Pazzanese (Families Creating Together)
°°°
Sunday, January 17th at 11 a.m.: 
"Hubert Harrison:
The Struggle for Equality, 1918-1927"
with Jeffrey B. Perry
music by Tem Blessed
°°°
Sunday, January 24th at 11 a.m.: 
 "Our Bigger Than Life Former Minister: 
Remembering Rev. Donald Lothrop"
with Dean Stevens, Rev. David Carl Olson 
and Karla Lothrop Wight Williams
music by Dean Stevens & Rev. David Carl Olson
°°°
Sunday, January 21st at 11 a.m.: 
 "Trabajo Cultural Para Nuestra Liberacion
(Culture Work For Our Liberation)"
with Dey Hernandez
music by The Foundation Movement
°°°
Sunday, February 7th at 11 a.m.:
"Using Water as a Weapon: Israeli Policies in the
Occupied Palestinian Territories"
with Nidal Al-Azraq
music by Tareq Randisi & Naseem Alatrash
°°°
Sunday, February 14th at 11 a.m.:
"'Housing Is the Cure' Toward the
Human Right to Housing in 2021"
with Maria Christina Blanco
music by Lea Morris
°°°
Sunday, February 21st at 11 a.m.:
"How COVID has Changed
Education and Family Life"
with Regina Robinson
music by Rod MacDonald

---
---
Due to Covid-19 Community Church of Boston is closed.
Every Sunday lunch or refreshments served after the program.
All Programs are held on the second floor in the Lothrop Auditorium.
Small elevator, wheelchair accessible.
CCB is located near the Orange line-Back Bay or the Green line-Copley T Stops. On Street Parking and at Back Bay Parking Garage, 199 Clarendon Street. Discount Vouchers available for parking in the garage.
Community Church of Boston is located at
565 Boylston Street, 2nd fl., Boston, MA 02116
web: www.communitychurchofboston.org;
email: info@communitychurchofboston.org; tel: 617-266-6710