Sunday Services
From September through June, we have Sunday services for individuals seeking to grow their involvement in a welcoming and family-friendly community fully rooted in justice work. Our 11:00 am Speakers Forum is a time to hear from inspiring and thought-provoking speakers around social justice topics. Music adds a wonderful dimension to the service, and the musicians vary from week to week. We leave time for dialogue with our speaker before gathering at 12:45 pm for lunch.
Membership Sunday
On the first Sunday of each month, we celebrate individuals who wish to become members of Community Church of Boston. We take time during the 11:00 am service when individuals can, as they desire, come forward and sign our Membership Book – a brief yet purposeful ritual symbolizing a commitment not only from the individual to the congregation, but also from the congregation to the individual.
UPCOMING 2020 SERVICES & EVENTS:
---
Sunday, September 13 at 11:00 am
"CCB Members Annual Meeting"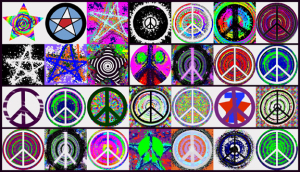 Peace poster by Ringo Starr
---
Sunday, September 20 at 11:00 am
"CCB Homecoming"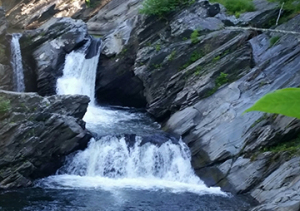 ---
Sunday, September 27
A CCB 100th Anniversary Virtual Event:
Fulani Haynes Jazz Collaborative Concert


with Fulani Haynes, vocals; Earl Lawrence, Sax & Flute;
Michael Shea, Keyboards, Piano; Alvin Terry, percussion; Cornell Coley, percussion; Cyril Chapman, saxophone; and Dave Zox, Bass
11:00 a.m. Concert & Special rebroadcast at 7:00 p.m.
The musical talent and jazz acumen of vocalist and music director Fulani Haynes has electrified audiences in clubs, cabarets, theaters, and other performance venues in the Boston area for more than four decades. Her depth of musical and theatrical experience has given Fulani a rich foundation to draw upon in performances and collaborations with noted recording artists like Frank Wilkins, Patricia Adams, Hakim Law, and Mike Shea, and in performances for regular folks and nonprofit organizations in her own community.
Fulani's creative drive inspired her own production company, And the Beat Goes On. She performs solo and with Sisters In Harmony, a three woman historical jazz group who sing and transform themselves into the personas of female jazz artists of the 20's, 30's, and 40's. Fulani also sings regionally with Four, a trio of well-known jazz musicians.
Fulani teaches the heritage of jazz in performances in Boston and around the country, where she sometimes leads the audience in impromptu scat sessions. A lifelong resident of Boston, Fulani developed a program for children called "Jazz-A-Ma-Toot-Toot for the Boston Public Schools and various community organizations. This program teaches young people about the rich musical contributions that African American women have made world-wide, and the dues they paid as they paved the way for entertainers today.
In addition to her frequent Sunday participation at The Community Church of Boston, Fulani has also enjoyed a stellar acting career through her work in Black Nativity, Roxbury Outreach Shakespeare Experience, Black Folks Theater, Middle Passage, The Strand and Erlick Theaters, The Wheelock Family Theater, several one-woman shows, and in television commercials.
---
---
---
Sunday, April 12 at 11:00 am
"What You Always Wanted to Know About
Russia but Were Afraid to Ask"
with Ray McGovern
°°°
Sunday, April 19 at 11:00 am
"The Two Worst Ways To Make Policy: 
Constitutional Originalism and Biblical Literalism"
with Barry Lynn 
music by Catie Curtis
°°°
 Sunday, April 26 at 11:00 am
"What is climate change and how can we stop it?"
with Dr. Richard A. Rosen
music by Paul Kaplan
°°°
 Sunday, May 3 at 11:00 am
"The Red & Green of May Day"
with Judith Woodruff 
music by Mat Callahan and Yvonne Moore
(from Switzerland)
°°°
Sunday, May 10 at 11:00 am
"Lavender, Frankincense and Myrrh:
The Healing Capacity of Mothers"
with Adrienne Berry-Burton with
music by Joyce Andersen
°°°
Sunday, May 17 at 11:00 am
"Witness for Peace NE Organizer Lee Schlenker:
Popular Struggles in Latin America Today"
with Lee Schlenker with music by Dean Stevens
°°°
Sunday, May 24 at 11:00 am
"Green Burial: The Environmentally Friendly Option"
with Judith Lorei
music by David Dodson
°°°
Sunday, May 31 at 11:00 am
"Treasures from CCB's Archives"
with Dean Stevens
°°°
Sunday, June 7 at 11:00 am
"In Concert with Eliza Gilkyson"
°°°
Sunday, July 19 at 11:00 am
"The New Age of Anxiety"
with Dr. Matthew Dumont
Music by Hip Hop Artist Asliani
°°°
Wednesday, July 22 at 7:00 pm
"Preparing for the Pandemic in Honduras"
with Sendy Suazo, Omar Suazo, and Alba Bodden
°°°
Sunday, July 26 at 11:00 am
"An American Baptist in Cuba"
with Rev. Allan McClendon
°°°
Sunday, August 16 at 11:00 am
"A People's Guide to Greater Boston" 
with Eleni Macrakis, Suren Moodliar
and Joseph Nevins
°°°
Saturday, August 22 at 7:00 pm
Finally Placing Sacco and Vanzetti in the
Public Memory of Boston
Music by Jake Carman and The Infernal Machine
°°°
Sunday, August 23 at 11:00 am
"The Genius of CCB: It's Non-Sectarianism"
with Rev. William Alberts
Music by Joan Faber and Jeff brewer 
---
---
Due to Corvid-19 Community Church of Boston is closed.
Every Sunday lunch or refreshments served after the program.
All Programs are held on the second floor in the Lothrop Auditorium.
Small elevator, wheelchair accessible.
CCB is located near the Orange line-Back Bay or the Green line-Copley T Stops. On Street Parking and at Back Bay Parking Garage, 199 Clarendon Street. Discount Vouchers available for parking in the garage.
Community Church of Boston is located at
565 Boylston Street, 2nd fl., Boston, MA 02116
web: www.communitychurchofboston.org;
email: info@communitychurchofboston.org; tel: 617-266-6710