Sunday Services
From September through June, we have Sunday services for individuals seeking to grow their involvement in a welcoming and family-friendly community fully rooted in justice work. Our 11:00 am Speakers Forum is a time to hear from inspiring and thought-provoking speakers around social justice topics. Music adds a wonderful dimension to the service, and the musicians vary from week to week. We leave time for dialogue with our speaker before gathering at 12:45 pm for lunch.
Membership Sunday
On the first Sunday of each month, we celebrate individuals who wish to become members of Community Church of Boston. We take time during the 11:00 am service when individuals can, as they desire, come forward and sign our Membership Book – a brief yet purposeful ritual symbolizing a commitment not only from the individual to the congregation, but also from the congregation to the individual.
UPCOMING 2021 SERVICES & EVENTS:
---
Sunday, June 13 at 11 a.m.:
"Centroamericanos Speak: On Migration and Struggle"
with Members of the Central American News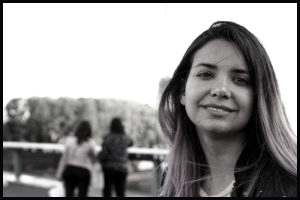 • Melissa Vida is a freelance journalist and filmmaker from Belgian and Salvadoran descent. Melissa has had her work published in The New York Times, Foreign Policy, World Politics Review and America Magazine and has been hired by the Katholieke Universiteit van Leuven (KUL) to produce a documentary on St. Oscar Romero's legacy in El Salvador. She is also the founder and editor of the weekly newsletter Central American News, which is followed by 500+ journalists, researchers and public officials. She hones a bird's-eye view on Central America as a region and specializes in El Salvador, for which she works as a consultant for government institutions.
Music by CommUnity Voices
---
Sunday, June 20 at 11 a.m.:
"David and Goliath – Steven Donziger's Three decades fight v. Chevron/Big Oil"
with Steven Donziger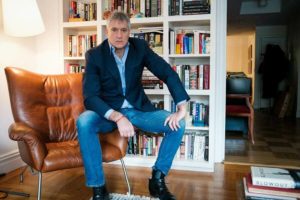 What if lawyers could be privately prosecuted, for simply defending the rights of their clients? If Steven Donziger loses his case, we'll find out.
Join us as we have a conversation with Steven Donziger, a renowned lawyer, writer, and public speaker with a focus on addressing human rights abuses and corporate malfeasance. He is part of the team working with indigenous and farmer communities in an area of the Ecuadorian Amazon rainforest's suffering from high cancer rates and other health ailments related to the massive oil pollution caused by Texaco, now owned by Chevron.
In 2011, the affected communities won a historic $9.5 billion judgment against Chevron for the environmental cleanup of what experts consider to be one of the worst oil-related catastrophes in the world.
The trial has begun for Steven who has been under house arrest for more than 640 days, he faces six counts of criminal contempt of court and up to six months in prison if convicted because he stood up to Big Oil and won.
Music by CommUnity Voices
Photo by Raul Coto Batres
---
---
---
Watch last Sunday's service and more
Sunday, June 6 at 11 a.m.:
"Exonerating Ethel"
with Jennifer Meeropol
music by CommUnity Voices
°°°

Sunday, May 30 at 11 a.m
"Live From Palestine: Updates From an Activist Academic
Prof. Mazin Qumsiyeh"
with Prof. Mazin Qumsiyeh
°°°

Sunday, May 23 at 11 a.m.:
"The Sweet Chariot Music & Arts Festival"
Music by Eric Kilburn, Lisa Redfern, Dean Stevens, Ritt Henn, Beth Falcone, Daisy and Stan, Geoff Kaufman, Suzy Williams, John and Rachel Nicholas, David Dodson, Mary Kate Small…and many more…
°°°

Sunday, May 16 at 11 a.m.:
"Reinventing How We Tackle Hunger"
with Katie Martin
music by CommUnity Voices
°°°
Sunday, May 9 at 11 a.m.:
"Storytellers for a Small Planet"
with Andy Davis, Judith Black and Jackson Gillman
°°°

Sunday, May 2 at 11 a.m.:
"Encore: The Red & Green of May Day"
with Judith Woodruff
music by David Rovics
°°°
Sunday, April 25th at 11 a.m.:
"Conscience of the Radical:
Scott & Helen Nearing's 20th Century Odysseus" with Greg Joly
music by Dean Stevens & Rob Flax

°°°
Sunday, April 18th at 11 a.m.:
"Deadly Secrets, Corporate Corruption
and One Man's Search for Justice" with Carey Gillam
music by Jay Mankita
°°°
Sunday, April 11th at 11 a.m.:
"A Spring Murmuration of Poets" with The Poets' Theatre
°°°
Sunday, April 4th at 11 a.m.:
"Capitalism as Problem, Cooperation as Solution:
An Economics Perspective"
with Richard Wolff
music by Tim Ray & Dan Greenspan
---
January 10 – March 14, 2021 below:
Watch (3/16/21): CCB Virtual Film Screening: Gaza Fights For Freedom
by Filmmaker Abby Martin
Remembering Rachel Corrie on the Anniversary of her Death
Q & A with Abby Martin
***
Due to Covid-19 Community Church of Boston is closed.
Every Sunday lunch or refreshments served after the program.
All Programs are held on the second floor in the Lothrop Auditorium.
Small elevator, wheelchair accessible.
CCB is located near the Orange line-Back Bay or the Green line-Copley T Stops. On Street Parking and at Back Bay Parking Garage, 199 Clarendon Street. Discount Vouchers available for parking in the garage.
Community Church of Boston is located at
565 Boylston Street, 2nd fl., Boston, MA 02116
web: www.communitychurchofboston.org;
email: info@communitychurchofboston.org; tel: 617-266-6710