Preview in new tab(opens in a new tab)
 Sunday Services
From September through June, we have Sunday services for individuals seeking to grow their involvement in a welcoming and family-friendly community fully rooted in justice work. Our 11:00 am Speakers Forum is a time to hear from inspiring and thought-provoking speakers around social justice topics. Music adds a wonderful dimension to the service, and the musicians vary from week to week. We leave time for dialogue with our speaker before gathering at 12:45 pm for lunch.
Membership Sunday
On the first Sunday of each month, we celebrate individuals who wish to become members of Community Church of Boston. We take time during the 11:00 am service when individuals can, as they desire, come forward and sign our Membership Book – a brief yet purposeful ritual symbolizing a commitment not only from the individual to the congregation, but also from the congregation to the individual.
UPCOMING 2020 SERVICES & EVENTS:
---
Sunday, January 17th at 11 a.m.:

 
"Hubert Harrison:
The Struggle for Equality, 1918-1927"
with Jeffrey B. Perry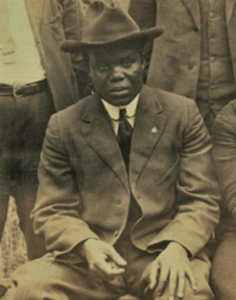 This is the second volume of the biography of Hubert Harrison (1883-1927), the "Father of Harlem Radicalism. It covers his work with the Liberty League, the International Colored Unity League, and other organizations;  and his editing of "The Voice," The New Negro," Marcus Garvey's "Negro World,"  and "The Voice of the Negro." Special attention will be paid to his 1924 writings for "The Boston Chronicle."
• Dr. Jeffrey B. Perry is an independent, anti-white supremacist, working class scholar. He has authored the two-volume Harrison biography and edited two other Harrison books as well as Theodore W. Allen's two-volume "The Invention of the White Race" (Verso Books). He has also placed Harrison's Papers at Columbia University and Allen's Papers as well as a portion of his own Papers (focusing on labor, "race," and class) at U-Mass Amherst.
Music by Tem Blessed

More about Tem and his music here.
---
Sunday, January 24th at 11 a.m.: 
 "Our Bigger Than Life Former Minister: 
Remembering Rev. Donald Lothrop"
with Dean Stevens, Rev. David Carl Olson 
and Karla Lothrop Wight Williams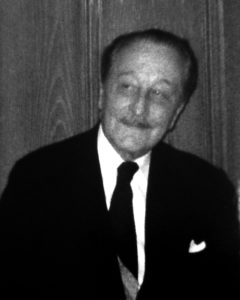 For 39 years of CCB's enormous ministry to the multitudes in the mid-20th Century, at the helm was a remarkable leader named Donald Lothrop. Rev. David Carl Olson (also our former minister)  and Dean Stevens will engage in a conversation about Rev. Lothrop, fruit of endless hours in our archives, searching the enormous record of the correspondence, media clippings, sermons and writings of Donald Lothrop. We will hear a recording of Lothrop's last sermon at CCB, in 1993. We will also be joined by Karla Lothrop Williams Wight, Donald Lothrop's daughter, who grew up in this church, and has an inside perspective on CCB during those giddy and troubled days, World War II to Vietnam.
Music by Dean Stevens & Rev. David Carl Olsen
---
Sunday, January 31st at 11 a.m.: 
 "Trabajo cultural para nuestra liberación 
(Cultural Work For Our Liberation)"
with Dey Hernandez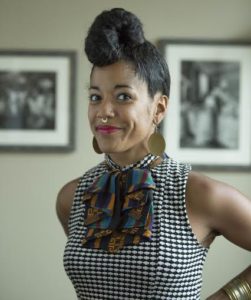 • Deymirie (Dey) Hernández Vázquez is the Project Coordinator for Agitarte Project and a member of Papel Machete and Curator/Art Director of the book, "When We Fight, We Win!" Dey is a bicultural worker, interdisciplinary artist, permaculturist, educator, and Board Member and has been a part of many Agitarte projects since 2008. She received her Master of Architecture (MArch) from the University of Puerto Rico. Dey currently lives in Boston where she is a movement artist with Danza Orgánica, a social justice oriented contemporary dance theater company.?
---
Wednesday, January 27th at 7 p.m.: 
 "Re-Evolution: The Cuban Dream
with Director Cray Novick
---
---
---
Sunday, April 12 at 11:00 am
"What You Always Wanted to Know About
Russia but Were Afraid to Ask"
with Ray McGovern
°°°
Sunday, April 19 at 11:00 am
"The Two Worst Ways To Make Policy: 
Constitutional Originalism and Biblical Literalism"
with Barry Lynn 
music by Catie Curtis
°°°
 Sunday, April 26 at 11:00 am
"What is climate change and how can we stop it?"
with Dr. Richard A. Rosen
music by Paul Kaplan
°°°
 Sunday, May 3 at 11:00 am
"The Red & Green of May Day"
with Judith Woodruff 
music by Mat Callahan and Yvonne Moore
(from Switzerland)
°°°
Sunday, May 10 at 11:00 am
"Lavender, Frankincense and Myrrh:
The Healing Capacity of Mothers"
with Adrienne Berry-Burton with
music by Joyce Andersen
°°°
Sunday, May 17 at 11:00 am
"Witness for Peace NE Organizer Lee Schlenker:
Popular Struggles in Latin America Today"
with Lee Schlenker with music by Dean Stevens
°°°
Sunday, May 24 at 11:00 am
"Green Burial: The Environmentally Friendly Option"
with Judith Lorei
music by David Dodson
°°°
Sunday, May 31 at 11:00 am
"Treasures from CCB's Archives"
with Dean Stevens
°°°
Sunday, June 7 at 11:00 am
"In Concert with Eliza Gilkyson"
°°°
Sunday, July 19 at 11:00 am
"The New Age of Anxiety"
with Dr. Matthew Dumont
Music by Hip Hop Artist Asliani
°°°
Wednesday, July 22 at 7:00 pm
"Preparing for the Pandemic in Honduras"
with Sendy Suazo, Omar Suazo, and Alba Bodden
°°°
Sunday, July 26 at 11:00 am
"An American Baptist in Cuba"
with Rev. Allan McClendon
°°°
Sunday, August 16 at 11:00 am
"A People's Guide to Greater Boston" 
with Eleni Macrakis, Suren Moodliar
and Joseph Nevins
°°°
Saturday, August 22 at 7:00 pm
Finally Placing Sacco and Vanzetti in the
Public Memory of Boston
Music by Jake Carman and The Infernal Machine
°°°
Sunday, August 23 at 11:00 am
"The Genius of CCB: It's Non-Sectarianism"
with Rev. William Alberts
Music by Joan Faber and Jeff brewer 
°°°
Sunday, September 27 at 11:00 am
A CCB 100th Anniversary Virtual Event:
Fulani Haynes Jazz Collaborative Concert
°°°
Sunday, October 4th at 11 am
"Boston Suffrage and Activism in 1919"
with Pam Swing
Music by Cosy Sheridan
°°°
Sunday, October 11th at 11 am
"There is nothing left to colonize but ourselves."
with Hartman Deetz
Music by Andre Strongbearheart
°°°
Sunday, October 18th at 11 am
"America's Role in the World: The Next Four Years"
with Stephen Kinzer
Music by Roy Zimmerman
°°°
Sunday, October 25th: 
"Key issues for MA prison reform work"
with Atty. Elizabeth Matos
Music by Dean Stevens
°°°
Sunday, November 1st:
"How to Get the Neofascist Out Without Surrendering to the
Parties of War & Wall Street" 
with Jill Stein
Music by Magpie
°°°
Sunday, November 8th: 
"A Transforming Moment: What Next?"
with Mark Solomon
Music by Alastair Moock
°°°
Sunday, November 15th: 
"You Can't Keep It Unless You Give It Away"
with Arnie King
music by Reggie Harris
°°°
Sunday, November 22nd: 
"The role of independent media –
why we need it now more than ever"
with Norman Stockwell
music by David Rovics
°°°
Sunday, November 29th:
"Rebuilding Public Health from the Bottom Up as Pandemics Surge"
with Dr. Howard Ehrman
music by Emma's Revolution
°°°
Sunday, December 6th:
"Where is the Hope?"
with Rev. June R. Cooper
music by Beatrice Greene
°°°
Sunday, December 13th:
Sacco & Vanzetti Award:
"From Here to Doomsday: Endless Wars and Insane
Nuclear Policy Since the Pentagon Papers."
with Daniel Ellsberg
music by Tim Ray, piano and Dan Greenspan, bass
°°°
Sunday, December 20th at 11 a.m.: 
"The Culture of Despair"
with Chris Hedges
music by Dean Stevens and Rob Flax
°°°
Tuesday, December 22nd at 7 p.m.:  
"Push Away the Darkness, Sing in the Light!"
featuring Dean Stevens, Bennett & Lorraine Hammond,
and invited guests!
°°°
Wednesday, January 13th at 7 p.m.:
"Access and Disability Justice"
with Maria F. Cabrera & Charles G. Baldwin
Introduction by Ed Pazzanese (Families Creating Together)
---
---
Due to Covid-19 Community Church of Boston is closed.
Every Sunday lunch or refreshments served after the program.
All Programs are held on the second floor in the Lothrop Auditorium.
Small elevator, wheelchair accessible.
CCB is located near the Orange line-Back Bay or the Green line-Copley T Stops. On Street Parking and at Back Bay Parking Garage, 199 Clarendon Street. Discount Vouchers available for parking in the garage.
Community Church of Boston is located at
565 Boylston Street, 2nd fl., Boston, MA 02116
web: www.communitychurchofboston.org;
email: info@communitychurchofboston.org; tel: 617-266-6710