Sunday Services
From September through June, we have Sunday services for individuals seeking to grow their involvement in a welcoming and family-friendly community fully rooted in justice work. Our 11:00 am Speakers Forum is a time to hear from inspiring and thought-provoking speakers around social justice topics. Music adds a wonderful dimension to the service, and the musicians vary from week to week. We leave time for dialogue with our speaker before gathering at 12:45 pm for lunch.
Membership Sunday
On the first Sunday of each month, we celebrate individuals who wish to become members of Community Church of Boston. We take time during the 11:00 am service when individuals can, as they desire, come forward and sign our Membership Book – a brief yet purposeful ritual symbolizing a commitment not only from the individual to the congregation, but also from the congregation to the individual.
UPCOMING 2020 SERVICES & EVENTS:
Virtual Program:
watch on Youtube
Sunday, August 16 at 11:00 am


"

A People's Guide to Greater Boston

" 


with Eleni Macrakis, Suren Moodliar
and Joseph Nevins

Join co-authors, Eleni Macrakis, Suren Moodlair and Joseph Nevins, for a discussion about their book A People's Guide to Greater Boston.
A People's Guide to Greater Boston reveals the region's richness and vibrancy in ways that are neglected by traditional area guidebooks and obscured by many tourist destinations. Affirming the hopes, interests, and struggles of individuals and groups on the receiving end of unjust forms of power, the book showcases the ground-level forces shaping the city. Uncovering stories and places central to people's lives over centuries, this guide takes readers to sites of oppression, resistance, organizing, and transformation in Boston and outlying neighborhoods and municipalities—from Lawrence, Lowell, and Lynn to Concord and Plymouth. 
It highlights tales of the places and people involved in movements to abolish slavery; to end war and militarism; to achieve Native sovereignty, racial equity, gender justice, and sexual liberation; and to secure workers' rights. In so doing, this one-of-a-kind guide points the way to a radically democratic Greater Boston, one that sparks social and environmental justice and inclusivity for all.
Joseph Nevins was born and raised in the Dorchester section of Boston and is Professor of Geography at Vassar College. His books include A Not-so-distant Horror: Mass Violence in East Timor; Dying to Live: A Story of U.S. Immigration in an Age of Global Apartheid; and Operation Gatekeeper and Beyond: The War on "Illegals" and the Remaking of the US-Mexico Boundary.
Suren Moodliar, a resident of Chelsea, Massachusetts, is both coordinator of encuentro5, a movement building space in Downtown Boston, and editor of the journal Socialism and Democracy. He coedited Noam Chomsky's Internationalism or Extinction (2020). He completed an MA in Political Science and African Studies at the University of California, Los Angeles.
Eleni Macrakis grew up in Cambridge, Massachusetts, and now works in the field of affordable housing development in the Greater Boston area. She holds a Master in Urban Planning from Harvard University.
---
Virtual Program:
watch on Youtube


Sunday, August 23 at 11:00 am
"The Genius of CCB: It's Non-Sectarianism" 




with Rev. William Alberts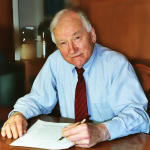 Historically, CCB has defined itself as a universal ethic, not a denominational edifice.  That ethic transforms religion, political ideology, nationality, race and sexual orientation by revering all people as members of one human family.  CCB's identity as a "peace and justice congregation" is rooted in its non-sectarian commitment. 
A look back and forward.
Rev. William E. Alberts, Ph.D., was minister at Community Church of Boston from 1978 until 1991. He is a former hospital chaplain at Boston Medical Center is both a Unitarian Universalist and United Methodist minister. His newly published book, The Minister who Could Not Be "preyed" Away is available Amazon.com. Alberts is also author of The Counterpunching Minister and of A Hospital Chaplain at the Crossroads of Humanity, which "demonstrates what top-notch pastoral care looks like, feels like, maybe even smells like," states the review of the book in the Journal of Pastoral Care & Counseling.
Music by Joan Faber and Jeff brewer   
---
---
Sunday, April 12 at 11:00 am
"What You Always Wanted to Know About
Russia but Were Afraid to Ask"
with Ray McGovern
°°°
Sunday, April 19 at 11:00 am
"The Two Worst Ways To Make Policy: 
Constitutional Originalism and Biblical Literalism"
with Barry Lynn 
music by Catie Curtis
°°°
 Sunday, April 26 at 11:00 am
"What is climate change and how can we stop it?"
with Dr. Richard A. Rosen
music by Paul Kaplan
°°°
 Sunday, May 3 at 11:00 am
"The Red & Green of May Day"
with Judith Woodruff 
music by Mat Callahan and Yvonne Moore
(from Switzerland)
°°°
Sunday, May 10 at 11:00 am
"Lavender, Frankincense and Myrrh:
The Healing Capacity of Mothers"
with Adrienne Berry-Burton with
music by Joyce Andersen
°°°
Sunday, May 17 at 11:00 am
"Witness for Peace NE Organizer Lee Schlenker:
Popular Struggles in Latin America Today"
with Lee Schlenker with music by Dean Stevens
°°°
Sunday, May 24 at 11:00 am
"Green Burial: The Environmentally Friendly Option"
with Judith Lorei
music by David Dodson
°°°
Sunday, May 31 at 11:00 am
"Treasures from CCB's Archives"
with Dean Stevens
°°°
Sunday, June 7 at 11:00 am
"In Concert with Eliza Gilkyson"
°°°
Sunday, July 19 at 11:00 am
"The New Age of Anxiety"
with Dr. Matthew Dumont
Music by Hip Hop Artist Asliani
°°°
Wednesday, July 22 at 7:00 pm
"Preparing for the Pandemic in Honduras"
with Sendy Suazo, Omar Suazo, and Alba Bodden
°°°
Sunday, July 26 at 11:00 am
"An American Baptist in Cuba"
with Rev. Allan McClendon
music by Dean Stevens
---
---
Coming in September


A CCB's 100th Anniversary Virtual Event:




Fulani Haynes Jazz Collaborative Concert




with Fulani Haynes, vocals; Earl Lawrence, Sax & Flute;
Michael Shea, Keyboards, Piano; Alvin Terry, percussion; Cornell Coley, percussion; Cyril Chapman, saxophone; and Dave Zox, Bass
Tickets: $20
Sliding scale: No one will be turned away, space permitting!
---
Due to Corvid-19 Community Church of Boston is closed.
Every Sunday lunch or refreshments served after the program.
All Programs are held on the second floor in the Lothrop Auditorium.
Small elevator, wheelchair accessible.
CCB is located near the Orange line-Back Bay or the Green line-Copley T Stops. On Street Parking and at Back Bay Parking Garage, 199 Clarendon Street. Discount Vouchers available for parking in the garage.
Community Church of Boston is located at
565 Boylston Street, 2nd fl., Boston, MA 02116
web: www.communitychurchofboston.org;
email: info@communitychurchofboston.org; tel: 617-266-6710