The Community Church of Boston is a free community united for the study and practice of universal religion, seeking to apply ethical ideals to individual life and the democratic and cooperative principle to all forms of social and economic life. We invite you to read on to discover more about us, join us one Sunday for a thought-provoking and joyful time, or contact the church to find out more about our community: info@communitychurchofboston.org
WHAT'S HAPPENING AT CCB:
Abilities Dance Boston in Residence: Abilities Dance Boston is a dance company for dancers with and without disabilities. Their overall mission is to disrupt antiquated ablest beliefs and disseminate the value of inclusion through dance. They are currently in residence at the Community Church of Boston. Their performing company of adult professional dancers with and without disabilities perform across the Boston area and beyond.
---
August 16-17-18
 "Boston Poetry Marathon 2019"
Friday, August 16, 6-10:30 pm, Saturday, August 17 12:00-10:30 pm,
and Sunday, August 18 12-6 pm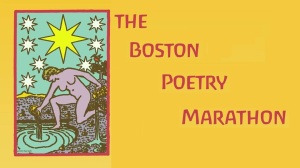 Three days of poetry, a billion poets (well, maybe 100),
eight minute time slots to share their writing.
We listen to a bunch of poems. We hang out. We have fun!
There's still time to sign up!
The Boston Poetry Marathon is looking for new voices to add to this year's roster who may not have read at the Marathon in years past – poets that are representative of the diverse and vibrant poetic communities that Boston (and beyond) has to offer. If you can think of a few talented poets who we should invite, please share their name (and contact info) with us!
For more information go to BPM's website , Facebook or Instagram
---
Discourse by CCB MEMBERS & FRIENDS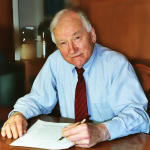 Articles by Rev. William E. Alberts, PH.D. 78′-91′ CCB
America's Respectable War Criminals 6/21
Authoritarian Christians 6/5
The Militarization of Empathy 5/19
Open Tombs and Resurrecting Lives 4/29
The Invisible Protection of Whiteness 3/29
 —∴—
Quotes from Victor Wallis, Red-Green Revolution… by Victor Wallis
After the Mid-Term Elections by Mark Solomon
Global Inequalities, Local Remedies  by Rev. Dr. Norm Faramelli
What Would Gandhi Do? by David Lewit
Remembering Hiroshima with Consideration for its Current and Future Implications  by Virginia Pratt
A Eulogy for Hank Faunce by Edward Beuchert
Agelessness, Ageism, And Aging by Mary Lynn Cramer

The Limits of Liberal Rhetoric: Profits vs. Jobs by Mary Lynn Cramer

It's Time to Recall the Sub-prime Loans by Virginia Pratt
---
READ and write reviews about the Community Church of Boston on YELP
BOSTON AREA RESOURCES
For listings of regional peace and justice events, see the Act-MA list, the AFSC Weekly Calendar, Boston Indymedia, United for Justice and Peace, and Jobs with Justice's Workers Rights Calendar;  Centro Presente (Somerville), the Democracy Center (Cambridge), Encuentro 5 (Chinatown),  Lucy Parsons Center (Jamaica Plain) and Spontaneous Celebrations (Jamaica Plain) also publish a 'calendar of events' hosted at their respective community spaces.
The Community Church of Boston has also compiled a Homeless and Low Income Resource Guide 2019 for those in need.