Sunday Services
From September through June, we have Sunday services for individuals seeking to grow their involvement in a welcoming and family-friendly community fully rooted in justice work. Our 11:00 am Speakers Forum is a time to hear from inspiring and thought-provoking speakers around social justice topics. Music adds a wonderful dimension to the service, and the musicians vary from week to week. We leave time for dialogue with our speaker before gathering at 12:45 pm for lunch.
Membership Sunday
On the first Sunday of each month, we celebrate individuals who wish to become members of Community Church of Boston. We take time during the 11:00 am service when individuals can, as they desire, come forward and sign our Membership Book – a brief yet purposeful ritual symbolizing a commitment not only from the individual to the congregation, but also from the congregation to the individual.
UPCOMING 2017 SERVICES & EVENTS:
SUNDAY, December 17:
"Holiday Potluck Brunch
and Solstice Celebration"
Music by CommUnity Voices
Join us for a Holiday Potluck Brunch/Tree Lighting/Craft and Coffee Gift Feeding Frenzy/Join CommUnity Voices in Songs for Solstice Season, and other Whoop Dee Doo! We will light Hanukka Candles for this years glaring injustices. Bring your most radical tree ornament or button to add to this year's tree, and to our permanent collection!! 
Most churches go on steroids during the holidays, with lots of extra activities, concerts, celebrations. We at CCB are no ordinary church. This year, we will love the low key, and as Christmas Eve and New Years Eve Day fall on Sundays, we will be laying low. But we will be celebrating with our CCB family on 
Sunday Dec. 17 at 11 AM
, raging against the dying light, holding our heads up high in the darkness of this moment.
---
SUNDAY, December 24 & December 31:
"No Sunday Service"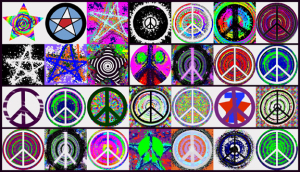 ---
SUNDAY, January 7:
"Sacco-Vanzetti New Materials & New Evidence" with David Rothhauser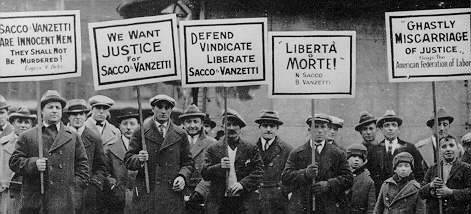 David Rothauser will read excerpts from his recent historical novel , "The Diary of Sacco and Vanzetti," and introduce new material about a law that was ignored by the judge and defense counsels in 1927. Had the Right to Allocution been recognized, the outcome of the case could have been very favorable to Sacco and Vanzetti. The Right to Allocution states that a defendant on the day of sentencing has the right to speak about himself/herself as a human being, to introduce character witnesses, new supporting evidence and make a request to the judge to reduce their sentence. That law, still on the books, was ignored and Sacco and Vanzetti went to their deaths with the Right to Allocution.
David Rothauser has worked in all forms of theatre and the media. He began his career as an actor while living in Paris, France. Among his film and television credits are THE LONGEST DAY (20th Century Fox), KENNEDY and SPENSER:FOR HIRE (Warner Bros.) Landru (by Claude Chabrol).
As a writer Mr. Rothauser works in all media: stage plays, screen and television scripts, feature articles and film reviews. He was awarded a National Endowment for the Arts pilot grant for a screenplay about the Sacco-Vanzetti case, received a First Place Massachusetts Artists Fellowship for his stage play, THE FIRST ALL-AMERICAN PRESIDENT and won a Blue Ribbon at the American Film Festival in NYC as co-producer of A GOOD EXAMPLE; BERTOLT BRECHT AND HUAC. In 1999 he received the Sacco-Vanzetti Award for Social Justice from the Community Church of Boston.
Music by Jon Svetky & Heather Quay
---
---
Remembrance of Karla Rab's Life
Karla Rab, a beloved and committed member of our community, is gone from our midst. We are deeply saddened. Karla was fastidious about her devotion to her family, to her World Socialist Party, and to her Community Church of Boston.
One of Karla's biggest passions was the work of our Prison Committee. Karla cared deeply for the needs of people behind bars, visited and wrote them frequently, and also tended to the needs of recently released folks. Karla also participated actively on our Program Committee: among her passions: socialism, animal behavior, and of course, cannabis for seniors! We are a lesser community for not having her in our midst.
– We miss you Karla.
---
Every Sunday Lunch served after the program.
All Programs are held on the second floor in the Lothrop Auditorium.
Wheelchair accessible.
CCB is located near the Orange line-Back Bay or the Green line-Copley T Stops.
On Street Parking and at Back Bay Parking Garage,  199 Clarendon Street.
Discount Vouchers available for parking in the garage.
Community Church of Boston is located at
565 Boylston Street, 2nd fl., Boston, MA 02116