Sunday Services
From September through June, we have Sunday services for individuals seeking to grow their involvement in a welcoming and family-friendly community fully rooted in justice work. Our 11:00 am Speakers Forum is a time to hear from inspiring and thought-provoking speakers around social justice topics. Music adds a wonderful dimension to the service, and the musicians vary from week to week. We leave time for dialogue with our speaker before gathering at 12:45 pm for lunch.
Membership Sunday
On the first Sunday of each month, we celebrate individuals who wish to become members of Community Church of Boston. We take time during the 11:00 am service when individuals can, as they desire, come forward and sign our Membership Book – a brief yet purposeful ritual symbolizing a commitment not only from the individual to the congregation, but also from the congregation to the individual.
UPCOMING 2019 SERVICES & EVENTS:
Sunday, September 22, 2019 at 11:00 am
"Water and Stone Homecoming Ceremony"
Each September, we begin a new season of church services with a UU ritual, the Water Communion. The pouring of water from different places symbolizes
the joining of our community in intentional relationship.
If you are able please bring water and a stone from a place that is special to you or from where you've journeyed this summer.
Music by CommUnity Voices
Join us for a welcome brunch before the ceremony.
---
Sunday, September 29, 2019 at 2:00 pm
"Albert Einstein: Reluctant Superstar"
with George Capaccio
You'll be introduced to the great scientist's principled stand against injustice and the price he paid for his unwavering devotion to humanity. The performance will begin with a brief recap of his stunning scientific breakthrough in 1919 when his general theory of relativity was confirmed. News of his triumph brought him worldwide acclaim and the status of a "superstar" in the eyes of the public.
• Before George Capaccio and his family moved from Boston to Durham, George performed in many of Boston's theaters, including the American Repertory Theater (ART). As a member of the cast in ART's Alcestis, written and directed by Robert Wilson, George traveled to Paris to perform in the annual Festival d'Automne. For several years, he acted with the Museum of Science's Science Theater, where he performed in the Planetarium as Galileo and in the Theater of Electricity as Nikola Tesla, in addition to acting in a play celebrating the scientific genius of Leonardo da Vinci. George's performing career includes working as a professional storyteller for audiences of all ages and performing to public schools in and around Boston. He is currently listed on Young Audiences of Massachusetts' (YAMA's) roster of performing artists for elementary and secondary schools. In addition to performing, George is a political activist whose primary focus has been the Middle East. During the period of sanctions on Iraq (1990-2003), he made 9 trips to Iraq to deliver banned items to hospitals and schools, and to connect more deeply with families in Baghdad as a way of understanding the impact of sanctions on the lives of ordinary Iraqis.
---
Sunday, October 6, 2019 at 11:00 am
"We See the River But Not the Tributaries: Looking Beneath the Labels"
with Alfred Lahai Brownell
Oil Palm, Land Grabbing, Climate Induced Migration and Xenophobia. The ubiquitous Oil Palm: The the oil palm industry devastated forest and endangered species, and has greatly impacted the well-being of indigenous people across the globe. Its production accounts for about 9 percent of all tropical forest emission. This presentation will be an informative discussion about the underlying devastation of climate change in the Oil Palm industry and the impact on the environment.
• Alfred Lahai Gbabai Brownell Sr. received the 2019 Goldman Prize for Africa and the 2018 Inaugural Beau Biden Chair. He is Associate Research Professor and Distinguished Scholar, Northeastern University School of Law. He campaigned and litigated international complaints against transnational corporations and governments for the recognition of the land rights of communities in West Africa. He established a network of civil society organizations across West Africa and won millions in reparations and compensation for communities. Forced to flee his native Liberia because of his work protecting communities and the last remaining portion of a vast tropical forest in West and North Africa, Brownell is researching the co-creation and co-design of a Global Land Tenure Security Index to measure and rank how governments protect the land rights of their citizens.
music by Sunniva Brynnell
---
Sunday, October 13 at 11:00 am
"In Celebration of Indigenous Peoples Day"
with Tom Pacheco
• Tom Pacheco's songs have been covered by Jefferson Starship, the Band, Rick Danko, Richie Havens, Scott Petito and Leslie Ritter, John Hall and dozens of European artists, many becoming number one hits in England and Norway. His albums have sold well in Europe. One became platinum in the mid 90's. He played folk rock in Greenwich Village, NY in the lat 60's and alternative country in Austin Texas in the early 80's. He walked out on the Nashville songwriting factories and spent 10 years in Dublin Ireland recording and touring extensively in Europe. He now lives in Woodstock, NY and tours both America and Europe. He is admired by critics, fellow performers and perceptive music lovers who have bought the imported copies of many of his albums. Andy Hardin, Tom Russell's long time guitarist, called him "the best solo performer he's ever seen."
 music by Tom Pacheco
---
Sunday, October 20 at 2:00 pm
"Democracy Denied (On the Workings of U.S. Politics)"
with Victor Wallis
\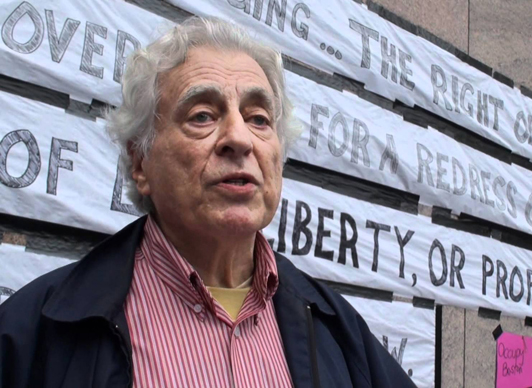 Victor Wallis will speak about a short popular book on the social and historical basis of current US politics that includes remarks about "exceptionalism," US imperialism, mass incarceration, US Left history, and present-day clashes.
• Victor Wallis teaches in the Liberal Arts department at the Berklee College of Music and was for twenty years the managing editor of Socialism and Democracy. He is the author of Red-Green Revolution: The Politics and Technology of Ecosocialism (2018) and of many articles. His activism dates from the 1960s.
music by Kristen Ford
---
Sunday, October 27 at 11:00 am
"Dreaming of Community: A Look at 'Families Sharing Together'"
with Ed Pazzanese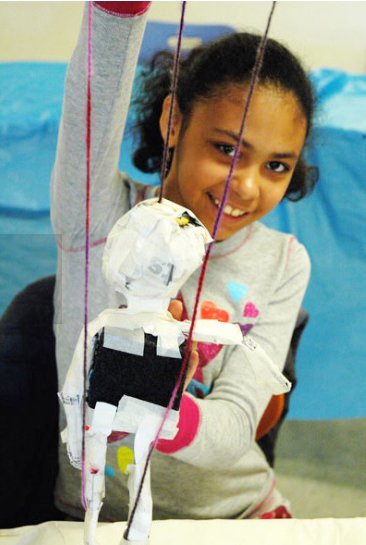 Families Creating Together is a award-winning intergenerational multilingual free program that serves the Jamaica Plain and Roxbury communities. Ed Pazzanese will share a short media presentation, stories and art projects created by participating families. FCT invites the full participation of children of all abilities, their parents, siblings, and caregivers with the intent to counteract the risk of marginalization and isolation experienced by individuals who are non-speakers, living with disabilities; are homeless and; grandparents raising grandchildren.
• Since 2008 Ed Pazzanese has been the Director of Families Creating Together. He is an award-winning educator who has worked in community based education for 40 Years. He taught Arts Integration in Inclusive Early Childhood Classrooms at the Urban College of Boston. He co-authored an article with Maria Christina Blanco called "Families Creating Together A Sense of Belonging" included in the soon to be published book, "A Promise of Play" edited by Walter Drew and Marcia Dell. He holds a BFA from Massachusetts College of Art and a Masters in Education from Wheelock College.
music by Terry Kitchen
---
---
Every Sunday lunch or refreshments served after the program.
All Programs are held on the second floor in the Lothrop Auditorium.
Small elevator, wheelchair accessible.
CCB is located near the Orange line-Back Bay or the Green line-Copley T Stops.
On Street Parking and at Back Bay Parking Garage, 199 Clarendon Street.
Discount Vouchers available for parking in the garage.
Community Church of Boston is located at
565 Boylston Street, 2nd fl., Boston, MA 02116