Sunday Services
From September through June, we have Sunday services for individuals seeking to grow their involvement in a welcoming and family-friendly community fully rooted in justice work. Our 11:00 am Speakers Forum is a time to hear from inspiring and thought-provoking speakers around social justice topics. Music adds a wonderful dimension to the service, and the musicians vary from week to week. We leave time for dialogue with our speaker before gathering at 12:45 pm for lunch.
Membership Sunday
On the first Sunday of each month, we celebrate individuals who wish to become members of Community Church of Boston. We take time during the 11:00 am service when individuals can, as they desire, come forward and sign our Membership Book – a brief yet purposeful ritual symbolizing a commitment not only from the individual to the congregation, but also from the congregation to the individual.
UPCOMING 2020 SERVICES & EVENTS:
Sunday, February 23 at 11:00 am
"W. E. B. Du Bois Address"
with Tony Menelik Van Der Meer

This presentation will focus on the leadership qualities and contemporary importance of W. E. B. Du Bois and Malcolm X. Why are their ideas relevant to todays social, cultural, political and economic realities?
• Tony Menelik Van Der Meer, PhD, is community activist, organizer, and teacher. He has served as president of the Boston Black Political Task Force (BPTF), and the Boston Pan African Forum (BPAF). He has been teaching for the past 25 years at the UMass Boston where he is a Senior Lecturer in the Africana Studies Department. He received his MS in Community Economic Development from the Graduate School of Business at New Hampshire College; and received his MA, and PhD in Leadership and Change from Antioch University and Co-Editor, "State of the Race, Creating Our 21st Century: Where Do We Go From Here?"
music by Eziah Blake, The Theater Offensive
---
FREE FILM SCREENING & Discussion:
Community Church of Boston, Lothrop Auditorium
February 24, 2020 • 7PM
Sponsors:
William Joiner Institute for the Study of War and Social Consequences,
Warrior Writers Boston, Veterans for Peace, Mass Peace Action
Community Church of Boston
---
Sunday, March 1 at 11:00 am
"The Frozen Sea"
a John O'Brien play present by Jason Taylor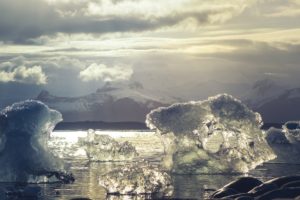 What do you do if one of your students is convicted of a false crime?
What do you do when the world that has convicted that student is insane? What do you do when you witness injustice up close?
If you're John O'Brien, you write a play. John is dead now but his humor, sense of justice and simple truth still lives on. This guy was a philosopher and yet he had an unquenchable weakness for a knock-knock joke.
The Frozen Sea takes place in prison. Come remember John O'Brien or just have a couple of laughs.
John was a member of the Community Church of Boston for over 20 years and had dozens of his plays published and produced. This production features Joe Garland and Michele Markarian. Directed by Jason Taylor. Theatre of Relativity. This play will be performed as a staged reading and runs about 35 minutes.
• John O'Brien graduated from Tufts University in 1951, magna cum laude, Phi Beta Kappa. A teacher of English and theatre at Malden High School, Malden, Mass., and a literary fellow of the National Endowment for the Arts. A lifetime actor on community theatre stages, his favorite role was Willy Loman.
---
Sunday, March 8 at 11:00 am
" Celebrating International Women's Day:
"The Power of Story to Build a Movement"
with Mothers Out Front
Members of Mothers Out Front will share their stories of how they moved from inaction to engagement as mothers passionate about making a livable world for our children. In between their stories, we will explore why a compelling personal story can be such a powerful tool for building a movement.
• Mothers Out Front is a national grassroots movement of mothers, grandmothers, and others for a livable climate for our children. There are 20 community-based teams in Massachusetts, which have campaigned successfully for increased green sourced electricity, net-zero municipal buildings, electric school buses, and more. They are also working with allies to stop the construction of the fracked gas compressor station in Weymouth, and to introduce a bill to convert gas infrastructure to clean energy delivery systems.
MOF stand with WPA mura, "The War Mothers" while waging the new "Mothers War" for a livable climate on January 15, 2020
Pictured: Susan Helms Daley (Brookline) Anne Goodwin (Arlington) David Backer (Newton) Diane Sokal (Brookline) Anne Wright (Arlington)
music by Mothers Out Front
---
Film Screening: Gaza Fights For Freedom by Abby Martin
March 16 2020 at 7 pm at CBB

Remembering Rachel Corrie on the Anniversary of her Death
Filmed during the height of the Great March Of Return protests, it features exclusive footage of demonstrations where 200 unarmed civilians have been killed by Israeli snipers since March 30, 2018.
---

Saturday, March 21 at 7:00 pm
"Fulani Haynes Jazz Collaborative: A CCB's 100th Anniversary Event"

with Fulani Haynes, vocals; Earl Lawrence, Sax & Flute;
Michael Shea, Keyboards, Piano; Alvin Terry, percussion, Cornell Coley, percussion; Cyril Chapman, saxophone
The musical talent and jazz acumen of vocalist and music director Fulani Haynes has electrified audiences in clubs, cabarets, theaters, and other performance venues in the Boston area for more than four decades. Her depth of musical and theatrical experience has given Fulani a rich foundation to draw upon in performances and collaborations with noted recording artists like Frank Wilkins, Patricia Adams, Hakim Law, and Mike Shea, and in performances for regular folks and nonprofit organizations in her own community.
Fulani's creative drive inspired her own production company, And the Beat Goes On. She performs solo and with Sisters In Harmony, a three woman historical jazz group who sing and transform themselves into the personas of female jazz artists of the 20's, 30's, and 40's. Fulani also sings regionally with Four, a trio of well-known jazz musicians.
Fulani teaches the heritage of jazz in performances in Boston and around the country, where she sometimes leads the audience in impromptu scat sessions. A lifelong resident of Boston, Fulani developed a program for children called "Jazz-A-Ma-Toot-Toot for the Boston Public Schools and various community organizations. This program teaches young people about the rich musical contributions that African American women have made world-wide, and the dues they paid as they paved the way for entertainers today.
In addition to her frequent Sunday participation at The Community Church of Boston, Fulani has also enjoyed a stellar acting career through her work in Black Nativity, Roxbury Outreach Shakespeare Experience, Black Folks Theater, Middle Passage, The Strand and Erlick Theaters, The Wheelock Family Theater, several one-woman shows, and in television commercials.
Tickets: $20
Sliding scale: No one will be turned away, space permitting!
---
Sunday, February 26
"Chinese New Year Celebration"
with Duncan McFarland & Mary Klug
Music by Traditional Chinese music master Zhantao Lin
If you missed the program you or would like to experience it again,
you're able to see it here:
Sunday, November 17, 2019
If you missed this program featuring
Lawrence "Larry" Watson watch it here:
---
---
---
Every Sunday lunch or refreshments served after the program.
All Programs are held on the second floor in the Lothrop Auditorium.
Small elevator, wheelchair accessible.
CCB is located near the Orange line-Back Bay or the Green line-Copley T Stops.
On Street Parking and at Back Bay Parking Garage, 199 Clarendon Street.
Discount Vouchers available for parking in the garage.
Community Church of Boston is located at
565 Boylston Street, 2nd fl., Boston, MA 02116
web: www.communitychurchofboston.org;
email: info@communitychurchofboston.org; tel: 617-266-6710