Sunday Services
From September through June, we have Sunday services for individuals seeking to grow their involvement in a welcoming and family-friendly community fully rooted in justice work. Our 11:00 am Speakers Forum is a time to hear from inspiring and thought-provoking speakers around social justice topics. Music adds a wonderful dimension to the service, and the musicians vary from week to week. We leave time for dialogue with our speaker before gathering at 12:45 pm for lunch.
Membership Sunday
On the first Sunday of each month, we celebrate individuals who wish to become members of Community Church of Boston. We take time during the 11:00 am service when individuals can, as they desire, come forward and sign our Membership Book – a brief yet purposeful ritual symbolizing a commitment not only from the individual to the congregation, but also from the congregation to the individual.
UPCOMING 2018 SERVICES & EVENTS:
SUNDAY, November 18 

at 2 pm:
(Service starts at 2:00 PM – No 11:00 AM Service)
"The Boston Abolitionists"
a play performed by the Poets' Theatre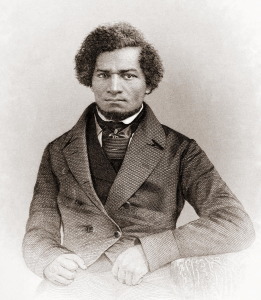 2:00 p.m. Service (No 11 a.m. service): An ensemble of skilled actors from the Poets' Theatre give voice to the wide range of anti-slavery attitudes in Massachusetts during the decades leading up to the Civil War. Black and white, female and male, well-known and obscure, these important writers and orators, including Lydia Maria Child, Paul Cuffee, Frederick Douglass, and Angelina Grimké Weld, among others, transformed fringe ideas—rejected by many in Boston as dangerous and "fanatical"—into a mainstream movement for emancipation.  • Performers: David Gullette is (Playwright) Professor Emeritus of English at Simmons College and Literary Director of the Poets' Theatre; Dayenne C. Byron Walters is a dancer/choreographer and vocalist; Vincent Ernest Siders is an actor, director, producer, and educator; and Amanda Gann is an actor and playwright.
For more information about the Poets' Theatre go to their website.
Watch an interview with members of the Poets' Theatre 
---
SUNDAY, November 25 

at 11 am:
"The Mourning Road to Thanksgiving"
with Larry Spotted Crow Mann
Larry Spotted Crow Mann is an award winning writer, poet, cultural educator, Traditional Story Teller, tribal drummer /dancer and motivational speaker involving youth sobriety, cultural and environmental awareness. Mann is also a board member of the Nipmuk Cultural Preservation ,which is an organization set up to promote the cultural, social and spiritual needs of Nipmuc people as well an educational resource of Native American studies.  Mann also serves as a Review Committee Member, at The Native American Poets Project at the Peabody Museum of Archaeology & Ethnology.
Music by Larry Spotted Crow Mann 
---
SUNDAY, December 2 

at 3 pm:
(Service starts at 2:00 PM – No 11:00 AM Service)

"Music and Migration: Connections and Complications"
with Elijah Wald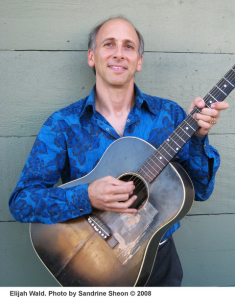 Immigration is a hot-button topic these days, and the arguments all have long histories. People have always traveled, and the results have always been complicated. Music links us, separates us, and marks our journeys, often in surprising ways.
Elijah Wald is a musician and writer. He covered world and roots music for the Boston Globe for twenty years and has published a dozen books. For more information, visit: www.elijahwald.com
Music by Elijah Wald
---
SATURDAY, December 8 

at 7 pm:
"Playing For The Planet: World Music Against Climate Change"
with Shyam Nepali (Nepal), Do Yeon Kim (Korea) and The Hammonds with Dean Stevens (USA)
---
Every Sunday lunch or refreshments served after the program.
All Programs are held on the second floor in the Lothrop Auditorium.
Small elevator, wheelchair accessible.
CCB is located near the Orange line-Back Bay or the Green line-Copley T Stops.
On Street Parking and at Back Bay Parking Garage, 199 Clarendon Street.
Discount Vouchers available for parking in the garage.
Community Church of Boston is located at
565 Boylston Street, 2nd fl., Boston, MA 02116