Sunday Services
From September through June, we have Sunday services for individuals seeking to grow their involvement in a welcoming and family-friendly community fully rooted in justice work. Our 11:00 am Speakers Forum is a time to hear from inspiring and thought-provoking speakers around social justice topics. Music adds a wonderful dimension to the service, and the musicians vary from week to week. We leave time for dialogue with our speaker before gathering at 12:45 pm for lunch.
Membership Sunday
On the first Sunday of each month, we celebrate individuals who wish to become members of Community Church of Boston. We take time during the 11:00 am service when individuals can, as they desire, come forward and sign our Membership Book – a brief yet purposeful ritual symbolizing a commitment not only from the individual to the congregation, but also from the congregation to the individual.
UPCOMING 2016 SERVICES & EVENTS: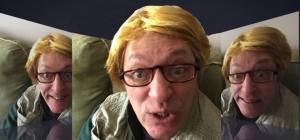 Sunday, April 2, 2016

 
"Lippman and Drumpf: A Fairly Unbalanced Serio-Comic Report"
with Dave Lippman

Dave Lippman brings vibrant parody sing-alongs, soulful original songs, and an encounter with Donald Trump's renegade third cousin, Davey Drumpf. A passionate, comedic, participatory, multi-media romp through society's ills and thrills. Lippman has performed as a singing CIA agent, moderate clear cutter, bard of the bankers, and third cousin twice removed of Donald Trump. His efforts to combine music with politics span 50 years, and he is always on the verge of getting it right. He has 14 releases to his credit, not counting jail.
Music by Dave Lippman
---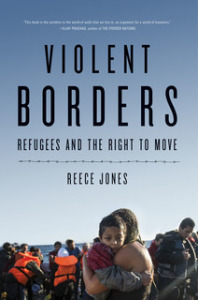 Sunday, April 9, 2016

 
"Violent Borders: Refugees and the Right to Move"
with Reece Jones

Forty thousand people died trying to cross international borders in the past decade, with the high-profile deaths along the shores of Europe only accounting for half of the grisly total. The presentation will draw on the stories of migrants whose lives are shaped by the violence of borders. The poor are restricted by the lottery of birth to slum dwellings, while the wealthy travel without constraint, exploiting pools of cheap labor and lax environmental regulations. With the growth of borders, the deaths of migrants are intimately connected to climate change, environmental degradation, and the growth of global wealth inequality. Reece Jones is an author and Associate Professor of Geography at the University of Hawai'i at Manoa. Books will be available for purchase.
Music by CommUnity Voices
---
In celebration of Passover we hold our annual Liberation Seder. We will remember the timeless Jewish story of resistance and we'll come together to celebrate overcoming injustice and remember the connection to all struggles for liberation. Remember to bring a potluck dish and to bring friends and family! If you have any ideas about inclusions to the 2017 Haggadah, please email CCB ASAP to commchurch@gmail.com. Lee Fich is a long time friend and Board member who has led the Passover Seder for many years.
Music by CommUnity Voices
---
Sunday, April 23, 2016
"The U.S. and Russia: the Centrality of the NATO Issue" with Gary Leupp

Gary Leupp will review the course of U.S.–Russian relations since 1991, from the decade-long honeymoon with the Yeltsin regime to the Putin era. Leupp will discuss the Ukrainian situation in historical context, emphasizing the ethnic divide in that country and how the February 2014 regime change backed by the U.S. provoked a much misunderstood secessionist movement. Leupp will comment on the unpredictable Trump positions on Russia. Gary Leupp is an Author and Professor of History, Tufts University, since 1988.
Music by Mat Callahan
---
Sunday, April 30, 2016
"War and Peace in the Trumpian Era"
with Michael Klare

Even if Donald Trump had not been elected, the world would probably be experiencing a greater risk of great-power conflict due to a variety of pressures (China's rise, Russia's adventurism, America's fear of decline), but with his ascension to the presidency the risk is increasing. This talk will assess the forces that make friction and conflict among the great powers more likely, and consider what can be done to minimize these risks. Author of 14 books, Michael Klare is the Five College Professor of Peace & World Security Studies and Defense Correspondent of The Nation magazine.
Music by CommUnity Voices
---
Every Sunday Lunch served after the program.
All Programs are held on the second floor in the Lothrop Auditorium.
Handicap accessible.
CCB is located near the Orange line-Back Bay or the Green line-Copley T Stops.
On Street Parking and at Back Bay Parking Garage,  500 Boylston Street.
Discount Vouchers available for parking in the garage.
Community Church of Boston is located at 565 Boylston Street, 2nd fl., Boston, MA 02116