Sunday Services
From September through June, we have Sunday services for individuals seeking to grow their involvement in a welcoming and family-friendly community fully rooted in justice work. Our 11:00 am Speakers Forum is a time to hear from inspiring and thought-provoking speakers around social justice topics. Music adds a wonderful dimension to the service, and the musicians vary from week to week. We leave time for dialogue with our speaker before gathering at 12:45 pm for lunch.
Membership Sunday
On the first Sunday of each month, we celebrate individuals who wish to become members of Community Church of Boston. We take time during the 11:00 am service when individuals can, as they desire, come forward and sign our Membership Book – a brief yet purposeful ritual symbolizing a commitment not only from the individual to the congregation, but also from the congregation to the individual.
UPCOMING 2017 SERVICES & EVENTS:
SUNDAY, March 18 at 2 pm:

(no 11 am service)
"Global Warming: Praise Be the Flood"
with Rev. Fred Small
Scientists predict that climate change will have dire consequences for humanity and the planet we inhabit. Can global warming move us to change course and build a new society grounded in justice, equity, and compassion? Rev. Fred Small is a Unitarian Universalist minister, musician, and climate justice activist. His songs often make a political or ethical statement.
 Music by  Fred Small
---
SUNDAY, March 25 at 3 pm:

(no 11 am service)
"Voices of Palestinian Resistance"
with Joe Catron & Rana Nazzal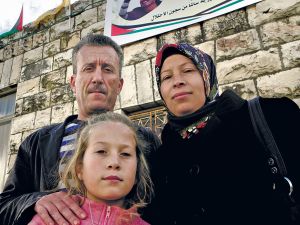 Special 3 p.m. Service (No 11 a.m. service): "The International Solidarity Movement has brought thousands of volunteers to Palestine to participate in Palestinian-led nonviolent resistance. Find out what we do, why we do it, and how you can be a part of it.  We will show a short version of the film Radiance of Resistance, filmed in 2015 and 2016 by three ISM volunteers, mainly in the village of Nabi Saleh, featuring Ahed Tamimi (then 14 years old), who is currently in Israeli custody and threatened with years of imprisonment for slapping a soldier.
Rana Nazal and Independent reporter Joe Catron are among the Palestinian leaders of ISM in Palestine. Rana was arrested with Nariman Tamimi, the mother of Ahed in 2013.
Music by CommUnity Voices
              photo:Alex Levac
---
SUNDAY, April 1 at 2 pm:

(no 11 am service)
"April Fool's Day, with
Comedian/Songster
Don White!"
(RIP Our Beloved Barry Crimmins)
Special 2 p.m. Service (No 11 a.m. service): You, you April Fool, laugh now. Laugh to rejuvenate during hard times. Laugh to the songs and stories of Lynn, MA's own Don White, a brilliant light on the Boston folk and comedy scene. There is a move afoot to elevate April Fools Day to CCB's Most High Holy Day. Don White can help us process that cuckooness. Don White is a storyteller-comedian-author-troubadour-folk singer-songwriter.
Music by Don White
---
SUNDAY, April 8 at 11 am:
"On-the-Ground Citizen Scientists in an Era
of Climate Change" with Ellen Mass
11 a.m. Service: An environmental non-profit answer to over-development in a floodplain and urban wild in the Boston metropolitan area. The talk will cover 10 years of activity on the site and how the community has benefited and learned from this local conservation work. Ellen Mass who is a retired Science Assistant from Cambridge Publics Schools is also a long-time member of CCB and a peace and environmental activist.  Ellen currently heads an environmental non-profit which advocates for conservation of the Alewife area in Cambridge, Massachusetts.
Music by Cindy Kallet and Grey Larsen
---
SUNDAY, April 15 

at 3 pm:

(no 11 am service)
"China: Building
Bridges, Building Community"
with Alan Clemence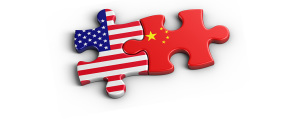 Special 3 p.m. Service (No 11 a.m. service): Alan Clemence, long-time activist member of Community Church is also a frequent traveler to China where he has family and professional ties. Alan brings an intimate perspective to the political narrative about China in the twenty-first century. A residence of Maine and Massachusetts, Alan is a member of the Maine-China Network which explores cultural connections and commercial possibilities between the US and China.
Music by Homgwei Gao, Er Hu & Ping Li, Zither
A brief message from the "Free Pulpit in Action":
Baifeng Sun, Confucius Institute
---
Earth Day: SUNDAY, April 22 

at 11 am:
"The 5 Stages of Climate Change Grief"
with Audrey Schulman and Jason Taylor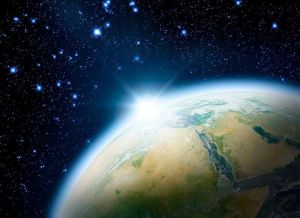 11 a.m. Service: Hear how HEET's Audrey Schulman got beyond her grief by doing something about Climate Change and how Jason Taylor of HEET helped. If you are stuck in denial, no reason to come. If you are ready to bargain, this might be for you. HEET (Home Energy Efficiency Team) was founded 10 years ago to reduce the gases that cause our cities to flood. We enjoy cutting carbon and we have found ways to reduce the energy used by buildings. Our latest endeavors have been finding and fixing methane leaks in the underground infrastructure of our cities and towns.
Music by CommUnity Voices
---
SUNDAY, April 29 

at 3 pm:
(no 11 am service)
"Celebrating Creativity in Troubled
Times" with Charles Coe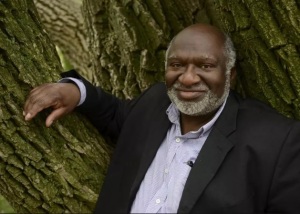 Special 3 p.m. Service (No 11 a.m. service): This presentation will combine poetry, prose and a cappella song–my own work and that of other artists–in a presentation intended to remind us all that the arts can perform a kind of sort alchemy. They help us remember that even in life's difficult moments we can sometimes find elements of beauty, grace and spiritual renewal. Poet, writer and singer Charles Coe is author of two books of poetry. He has served as poet-in-residence at Wheaton College and at the Chautauqua Institution in New York and has taught in Dingle, Ireland for the Bay Path University MFA Abroad program. He teaches poetry in the low-residency MFA program at Salve Regina University in Newport, Rhode Island. Photo:Boston Magazine
 Music by Rick Cyge
---
Every Sunday Lunch served after the program.
All Programs are held on the second floor in the Lothrop Auditorium.
Small elevator, wheelchair accessible.
CCB is located near the Orange line-Back Bay or the Green line-Copley T Stops.
On Street Parking and at Back Bay Parking Garage, 199 Clarendon Street.
Discount Vouchers available for parking in the garage.
Community Church of Boston is located at
565 Boylston Street, 2nd fl., Boston, MA 02116