Sunday Services
From September through June, we have Sunday services for individuals seeking to grow their involvement in a welcoming and family-friendly community fully rooted in justice work. Our 11:00 am Speakers Forum is a time to hear from inspiring and thought-provoking speakers around social justice topics. Music adds a wonderful dimension to the service, and the musicians vary from week to week. We leave time for dialogue with our speaker before gathering at 12:45 pm for lunch.
Membership Sunday
On the first Sunday of each month, we celebrate individuals who wish to become members of Community Church of Boston. We take time during the 11:00 am service when individuals can, as they desire, come forward and sign our Membership Book – a brief yet purposeful ritual symbolizing a commitment not only from the individual to the congregation, but also from the congregation to the individual.
UPCOMING 2019 SERVICES & EVENTS:
Sunday, January 19 at 11:00 am
"Martin Luther King, Jr.: A Legacy"

with Charles Coe



A Reflection on the impact of Martin Luther King on American life and politics through poetry, prose, and personal experience.
• Charles Coe is the author of three books of poetry and a novel, "Spin Cycles," about a homeless man on the streets of Boston. He was a 2017 Artist-in-Residence for the city of Boston and teaches poetry and prose in Newport MFA program at Salve Regina University.
music by Temp Blessed
Photo from "Charles Coe: Man of Letters" a film by Roberto Mighty
---
Sunday, January 26 at 2:00 pm
(no 11:00 am service)
"Chinese New Year Celebration 2020"
with Duncan McFarland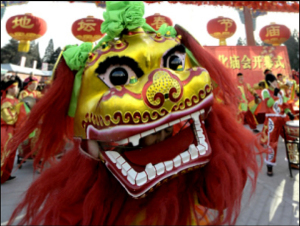 Come celebrate the Chinese New Year with us. Learn about traditional Chinese culture; their accomplishments and challenges. A report of about environment policies will be presented. A better understanding of rising China is critical in today's world and building personal relationships between us is imperative, especially as tensions increase between the governments.
Moderator: Ellen Mass
Speakers: Mary Klug, Duncan McFarland, Eco Village in China
"China and the Environment: Chinese People Care."
Mary Klug will describe her work with the Chinese people in several Chinese cities as a facilitator for the Pachamama Alliance, a non-profit organization based in San Francisco.
"China and the Environment:  Brief Overview."
Duncan McFarland will present a brief overview of China's environmental policy. Duncan has visited China many times with the US-China Peoples Friendship Association. He is coordinator of the China Study Group at the Center for Marxist Education, Cambridge.
Ellen Mass is a retired high school teacher who currently heads an environmental non-profit that advocates for conservation of the Alewife area in Cambridge.
Join us for refreshments after the program.
music by Zhantao Lin
Zhantao Lin, an Erhu Society member of the Chinese Musicians Association, is a professional musician and music educator from China. He has been an Erhu professor at the Guanxi Arts Institute and is a board member of the Chinese professional Erhu player's guild in China. Mr. Lin has performed broadly in the New England Area including Harvard University, MIT, Peabody Essex Museum, Museum of Fine Arts, Boston Children's Museum and Lincoln Center of New York, etc. He also joined Yo yo Ma in his Silk Road Project exchange program.May,09,2015 joined  the Waltham Philharmonic Orchestra perform "Charge of the War Horses"; Feb,04-11 ,2017 he joined the concerts of orchestra Palaver Strings, played traditional Chinese folk songs. September 14,2018 he Join the University of Southern Maine School of Music for the opening concert of both the season and the Faculty Concert Series. In 2019 he was awarded the title, Blodgett visiting artist by the Harvard's Music Department.

The erhu (Chinese: 二胡; pinyin: èrhú; [aɻ˥˩xu˧˥]), is a two-stringed bowed musical instrument, more specifically a spike fiddle, which may also be called a Southern Fiddle, and sometimes known in the Western world as the Chinese violin or a Chinese two-stringed fiddle.   
---
---
Every Sunday lunch or refreshments served after the program.
All Programs are held on the second floor in the Lothrop Auditorium.
Small elevator, wheelchair accessible.
CCB is located near the Orange line-Back Bay or the Green line-Copley T Stops.
On Street Parking and at Back Bay Parking Garage, 199 Clarendon Street.
Discount Vouchers available for parking in the garage.
Community Church of Boston is located at
565 Boylston Street, 2nd fl., Boston, MA 02116
web: www.communitychurchofboston.org ; email: info@communitychurchofboston.org; tel: 617-266-6710